Yes, it has actually taken me nearly three weeks to get over my youngest child's graduation and coming up to "relax," at the Red House has given me a moment to reflect on this event. (I'm "relaxing" because it's raining which gives me a bit of reprieve from gardening since Lynn is busy with moulding and luckily I know nothing about moulding other than after you've ripped it down, somehow you have to put it back up.)
Even though we weren't having a big gradation party, I still had to take a day off from work to do all the cooking. Now remember, I'm the girl who doesn't blink an eye about making Thanksgiving dinner in under four hours (even with all the side dishes) so I was surprised that making everything for graduation took me nearly twice that long.
First problem of the day was that we were in the middle of a heat wave. I should mention that in all the years we've lived on Long Island, we've made do with old school box fans, coupled with a window fan or two.
This I realized was not going to work when the temperature both in and outside the house was over 90 degrees!  (Yes, I actually went outside to my car to take a picture of the temp!)
So, Lynn decided to haul out our really big air conditioner and set it up in the living room, hoping a bit of the cold air would waft into the kitchen (it didn't), when I realized that when I started to make the chocolate-covered strawberries, I forgot I left the chocolate in my pantry! Imagine how not funny it was to discover that the chocolate had completely melted inside the wrapper and going to the store for more wasn't an option. So, I simply squeezed what chocolate I could out of the wrapper (don't all good chefs do that?) and voila, the double boiler cooking time to "melt" the chocolate was cut by 99%.
I quickly got the chocolate to stick to the strawberries and popped them in the refrigerator but was melting myself since for reasons known only to the baking gods I had also decided to bake:
1) Regular bread
2) Zucchini bread
3) Pound cake
4) Brownies
5) A cherry cake
6) Carrot cupcakes with cream cheese frosting.
While all of this was either baking, mixing or waiting for one of these two steps to happen, I also was trying to set the table and put together a three-tiered cardboard dessert tower.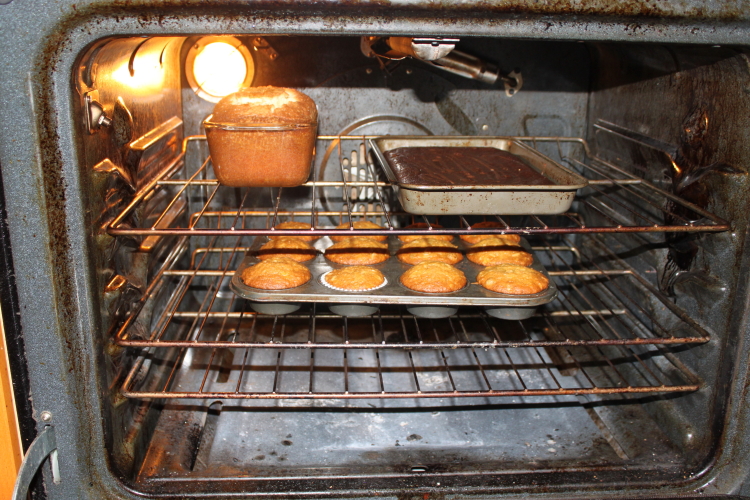 Baking…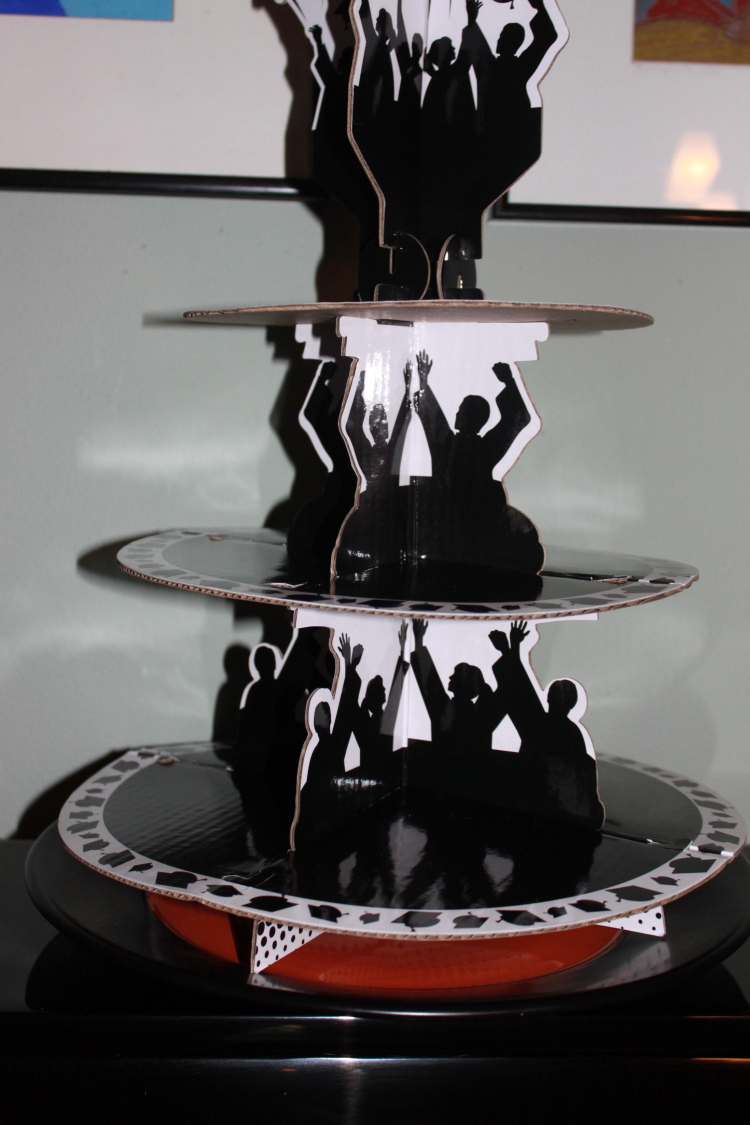 The Dessert Tower
Now, everyone who knows me, knows that I absolutely detest baking.  I mean, yes, I can do it but all the mixing (butter, eggs, flour, etc., etc.,) is just not fun!  Yet, I still do it. And while the brownies were from a box, everything else was made from scratch. The cherries I needed for the cherry cake needed to be pitted by hand, the zucchini bread needed to be closely monitored since at the last moment I decided to make them miniature size and wasn't too sure about the cooking temperature, and my favorite Bundt pan (the one I  normally bake the pound cake in) had mysteriously disappeared one day on the Long Island Railroad (don't ask.)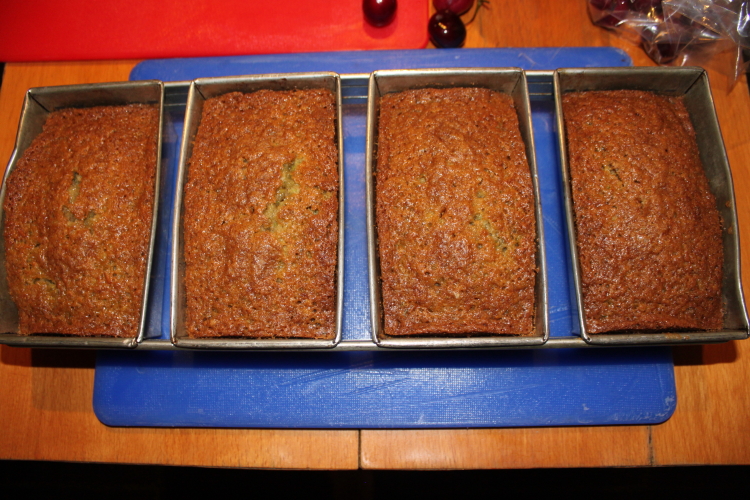 Miniature Zucchini Breads
I mean really, anyone else who was sane would have simply ordered a cake from a bakery and that would have been the end of it.  Don't my "slightly" chocolate covered strawberries look nice, though?
I did manage to get through all the baking and the heat and even made dinner, too, on top of all the desserts.