Spring at the Red House means we are are dealing with a very large tree that toppled over during the winter and we're not quite sure how to get rid of it since we have two (yes, two!) chainsaws that don't work. I guess eventually we'll find someone to remove it or buy a chainsaw that does work. (Hint: I won't volunteer to be the first one to use the chainsaw, I like ALL my fingers thank you very much.)
Our bamboo though is growing back slowly and everything we planted in the fall seems to be making a very cautious beginning.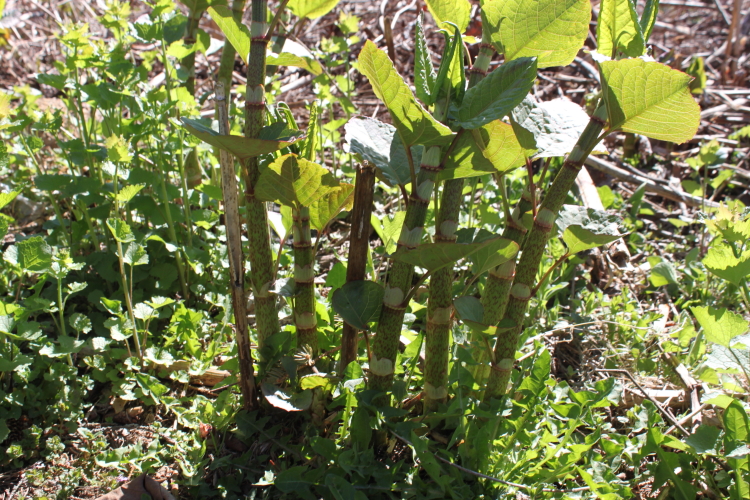 We have a few pieces of asparagus sticking up through the soil in the garden and I managed to snip off four stalks to eat.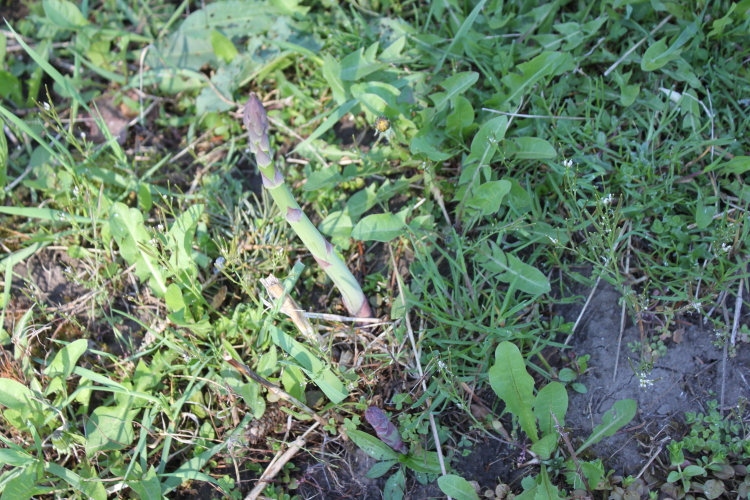 Our strawberry patch will be awesome if everyone of those little white flowers I saw turns into a berry. The garlic, too, is slowly shooting up but even though I thought I planted enough garlic (75 cloves!), I don't think I did and I may actually need to plant another batch. Oh yeah, we have a few daffodils and tulips, too.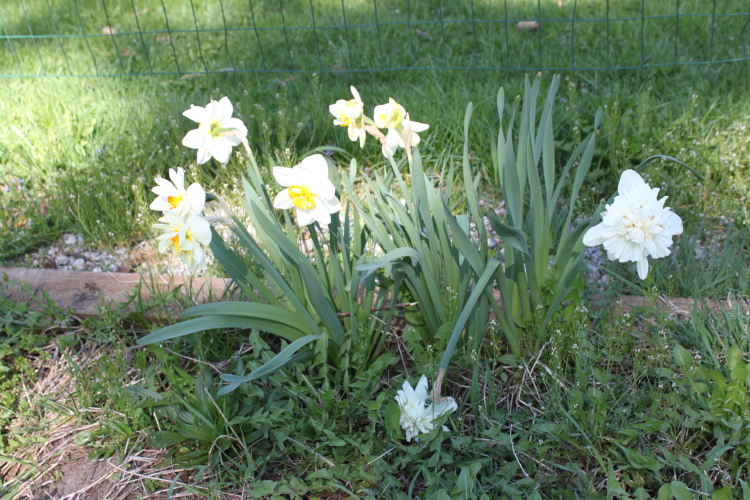 We were going to concentrate on the garden this weekend, planting everything we want to grow over the summer. The garden desperately needed to be weeded plus we wanted to buy more rocks and lumber to better define the space. Since the weather was absolutely perfect (high 70's who would have thought) there should have been no excuse not to do it. However, I got side tracked when I saw an ad on craigslist for church pews. Real ones. In the exact color I wanted.  For $50 each.
The plan is to eventually have a "Stube" in one corner of the kitchen. Basically for those unfamiliar with the German word, a "Stube" is simply a room, in this case one where I would like to have breakfast and maybe even lunch. I'm thinking in one corner of the kitchen is where I would like the "Stube" to be.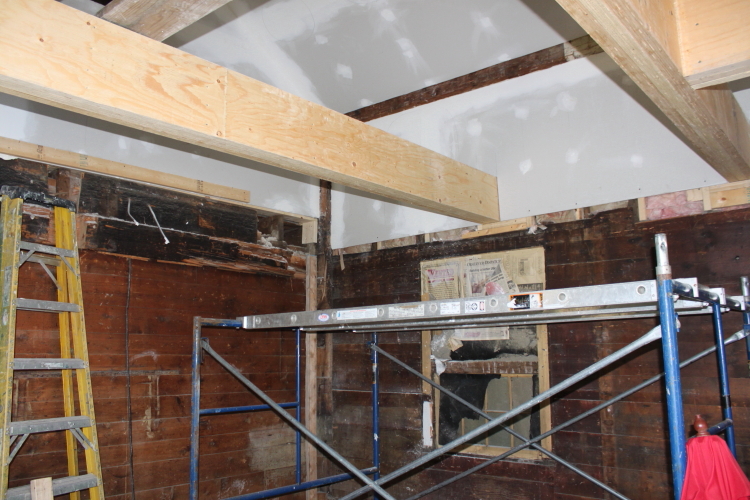 We still have to figure out what kind of table we want in the room but church pews as benches were exactly what we had in mind.  Problem was, even from the Red House, the pews were in a church over 3 hours away.
But first we had breakfast. The day before we found the first farmer's market of the season setting up in town where we bought farm fresh eggs and ramps  Now if you're not familiar with ramps they look like a scallion with a leaf on top.  Really! For 3 bucks this is what we got.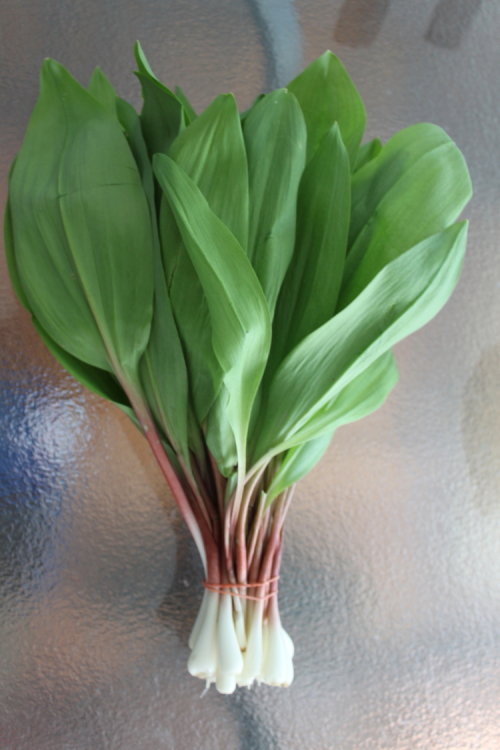 They have a slight garlic taste and if you saute the leaves, the possibilities of whipping up a really good stir fry are endless. I ended up throwing them into a batch of scrambled eggs (along with some pancetta, too) which resulted in eggs that were so yellow Lynn actually thought I had put curry in them!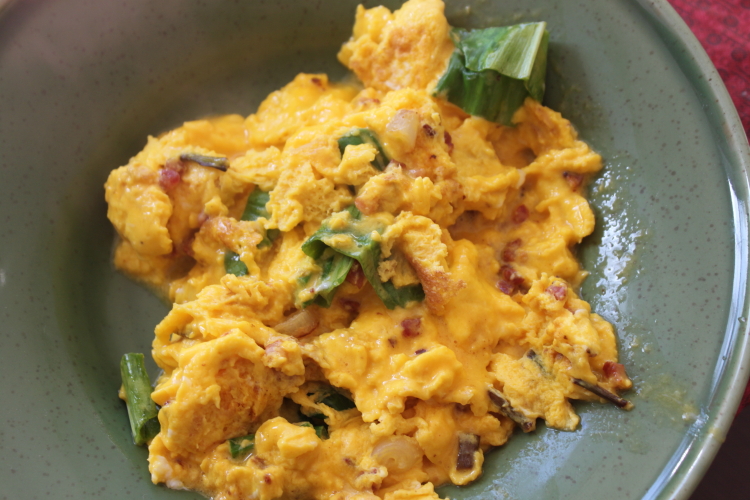 After breakfast, we got in the car and headed north. It was a gorgeous, sunny blue sky kind of day but unfortunately there was no place to stop for lunch and I hadn't thought to pack anything except a couple of bottles of water. We ended up having to make a pit-stop at a Mickey D's, and about 3.5 hours after we left the Red House, (and only about 20 miles from the Canadian border), we arrived at the church.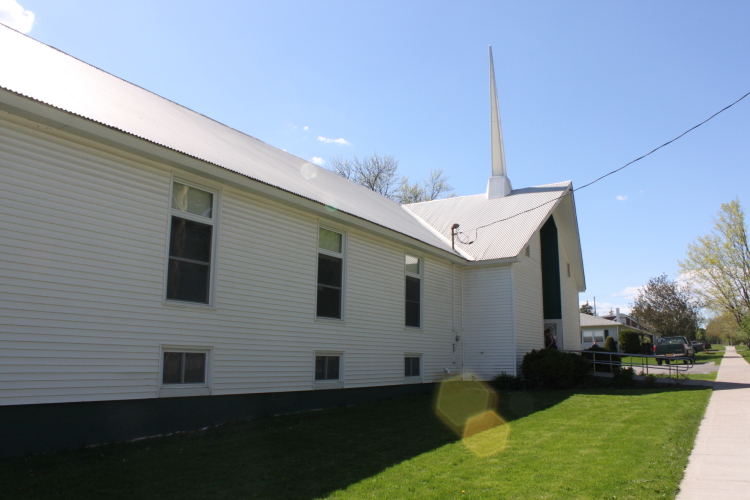 Now even though we had been given the EXACT specifications of the width, length and height of the "short" pews over the phone and had even measured the trunk of our station wagon, we decided that one pew would definitely fit, but two might not.
Inside the church we met Pastor Rusty and his lovely daughter Olivia. They not only helped us carry out the pews to our car, but they also lent us tools to remove the racks that were attached to each pew back. (Did I not remind Lynn to at least put a screwdriver in the car because I figured we would need something? Yes, I did, but he didn't remember.) Luckily, Rusty and Olivia were there to help us position the pews in the back of our car just right so that both pews did in fact fit!
And then we simply drove back! On the same road that took us there.  Round trip we drove over 300 miles that day to get them and yes, it was still that warm even at 7 o'clock at night.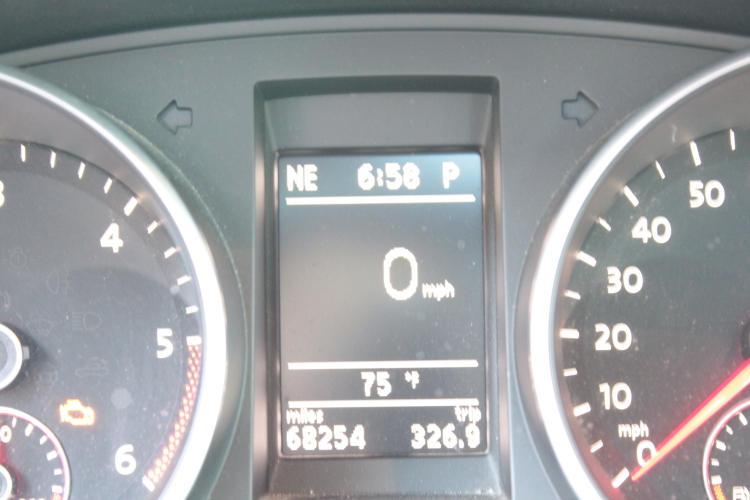 When we got back to the Red House, we lifted the pews out of the car and stored them (temporarily) in the tv room next to our dining room table (still in the box) and the real Charles Eames chairs we've had for at least 20 years but have never used. (Because you have to wear padded underwear to sit on them, yeah, they are that uncomfortable.)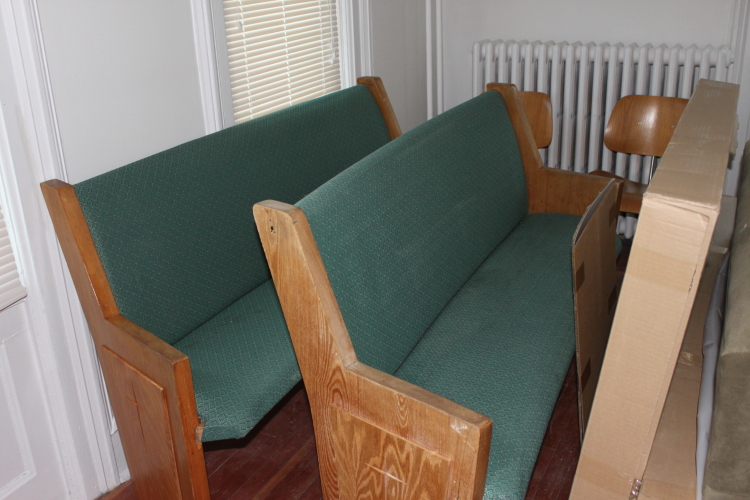 Even though it was time to think about dinner, I couldn't help but wonder who would grab the rest of the pews we had seen in the church that day.  Whose houses or restaurants or perhaps even other places of worship would they end up in?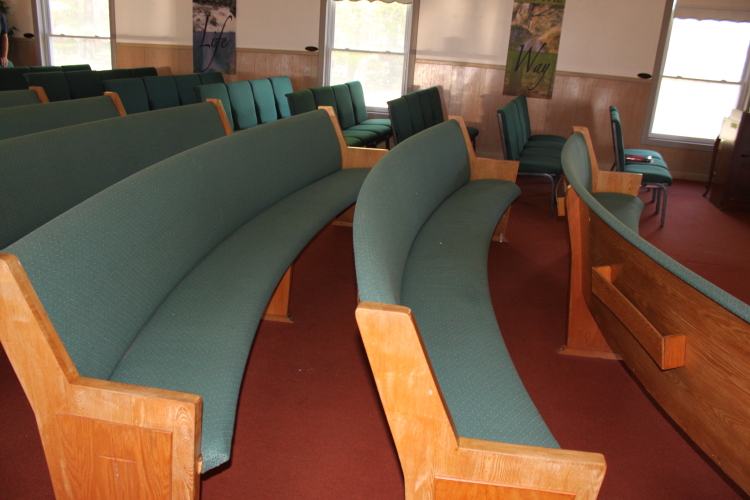 But let's get back to dinner. We were out of propane so grilling wasn't an option, I did have a couple of filet mignons in the fridge and since it was Cinco de Mayo, I thought why not slice up the steaks and stuff them in a flour tortilla!  Of course as I was trying to broil the steaks in the toaster oven (which didn't work they just turned an icky grey color), I kept staring at the gas line we had installed three weeks ago wishing that 1) the kitchen was finished and 2) the kitchen had at least a stove that could have sizzled up these babies in no time.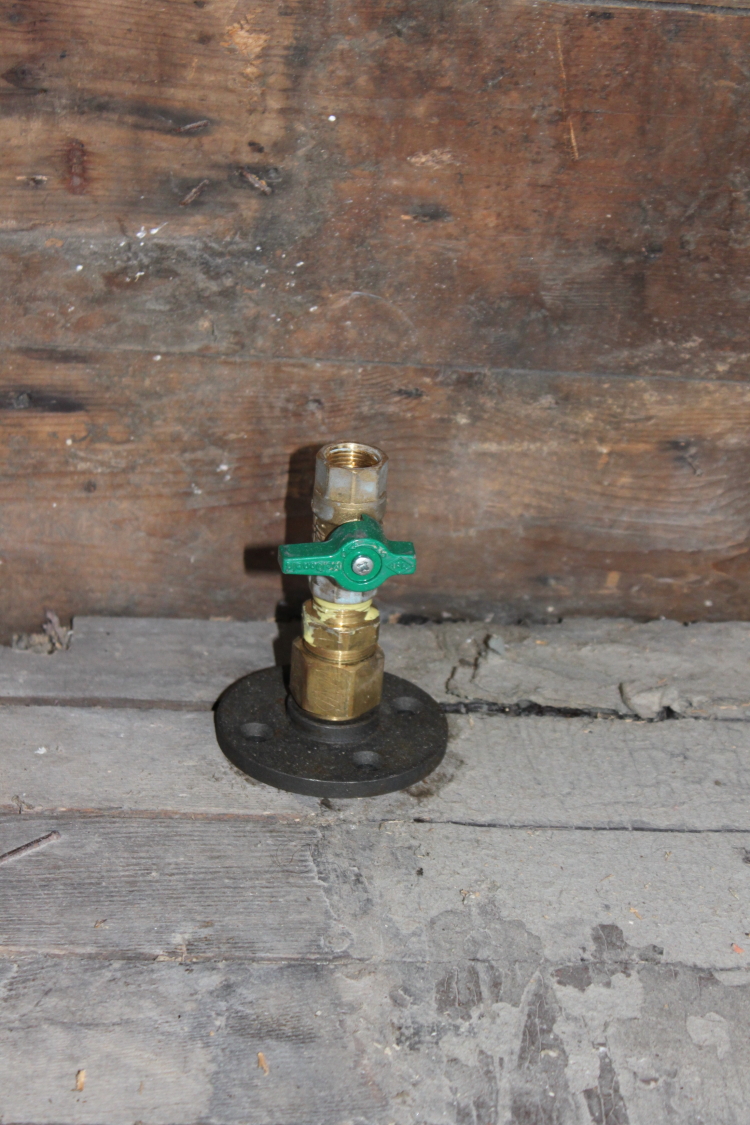 I finished the steaks in a frying pan on the burner; we sliced them up, they were edible. I also made a salad I've been making frequently these days (courtesy of Jamie Oliver) by combining roasted carrots, lots of fresh parsley and slices of avocado and red onion topped with a zesty lemon dressing and cubes of Havarti cheese. Ok, so it's not particularly low cal but it's really really awesome!
Unfortunately, we didn't get a lot done that weekend because of our little church pew excursion. Lynn did however manage to paint the door going down to the basement. I loved the way he covered the "port hole" windows in the door by putting paper plates on them! Really, I think this is such a funny look, I might actually insist the door stays that way.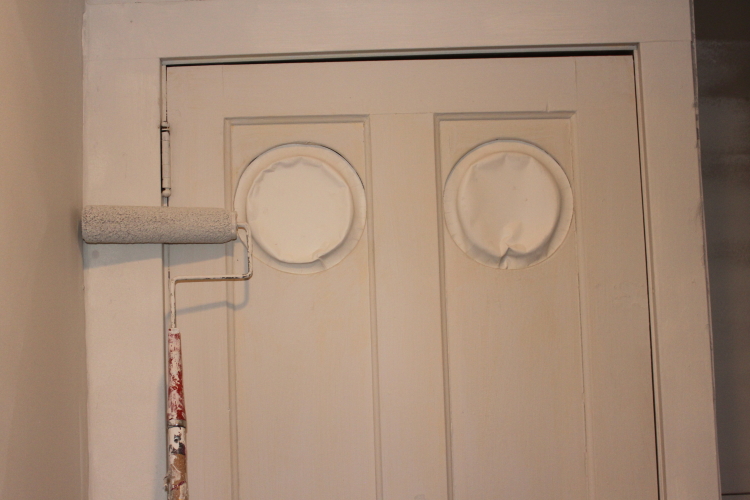 And while we did manage to BUY ALL THE DOOR KNOBS WE NEED FOR EVERY SINGLE DOOR IN THE HOUSE, they, alas, are still sitting in a big pile as you walk into the house.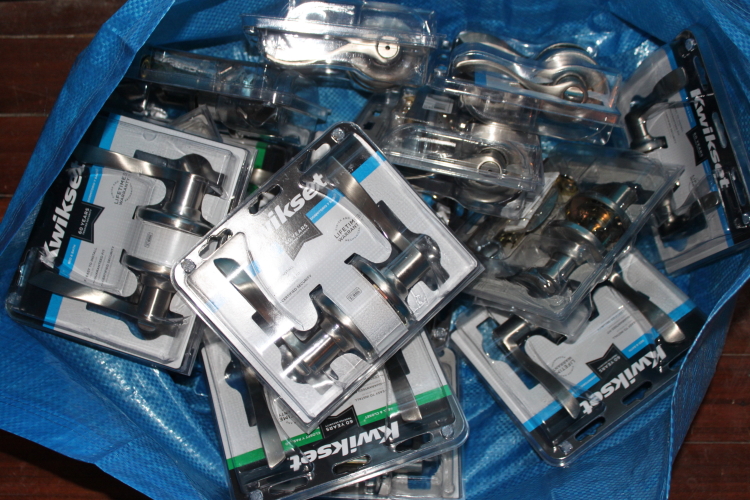 For those of you who don't know what farm fresh eggs look like- they look like this – some are brown, some are beige and some are even tinged a bit green! Oh, yeah, they come in all different sizes, too – just like people. And that's as philosophical as I'm going to get…today…