As I'm writing this entry, it seems that not only was May dreary and wet but June is shaping up to be too. The weather was so bad when we drove up to the Red House for a long Memorial Day weekend that it took us nearly 1.5 hours longer than usual because the Saw Mill Parkway flooded and they closed the road.  Now, I don't particularly mind detours provided there is adequate signage telling you how to get back on the road.  In Westchester though they apparently have their own rules since we drove around in circles near Ardsley for nearly an hour until we finally found our way back towards Tarrytown and over the bridge.
When we arrived at the Red House, the rain stopped long enough for us to bring everything inside without getting soaking wet.  Our other activity that evening, unfortunately, before we could have a cocktail or even think about eating was to haul all the trash we had collected two weeks ago plus all of the recyclables (mostly beer and wine bottles!) we had collected from LAST summer to the curb.  Thing is at the Red House we have trash pick-up once a week — on Friday's.  Since we usually arrive Friday night, we always miss trash pick-up and have to always take the garbage home.
Since most of the trash we had bagged consisted of debris from the house, many of the bags were simply too heavy to lift (for me at least), let alone carry down the very, very long driveway to the curb. That's when Lynn and I decided we would put a big blue tarp in the back of the car, hoist the bags onto the tarp, and DRIVE down the driveway. It worked. However, spying on the garbage guys the next morning, they seemed a little perplexed by both the appearance of trash in front of a house that looked abandoned, coupled with the sheer weight of what we were ditching.
It rained all day Friday and Saturday, and part of  Sunday.  While this was supposed to be our planting weekend in addition to our finally sheet-rocking the upstairs bedrooms, the most I could do via planting was to layout all the little packets I wanted to put in the ground.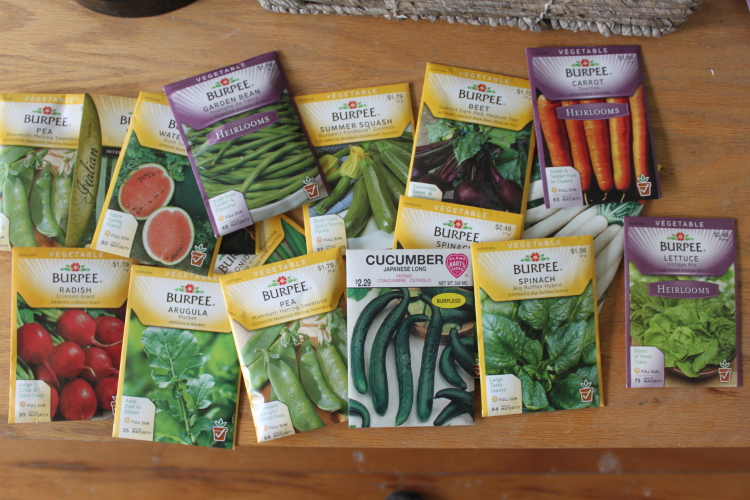 Now the only reason I even contemplated planting all these goodies from "scratch" or seed actually (which I had never done on Long Island) is because everything I planted last year from these same little packets grew!  I may have gone a bit overboard by the number of packets I purchased, but I figured what the hell, let me at least try.  But I'm not an idiot, I did have a back-up plan in case nothing grew and bought lettuce, two different kinds of tomato plants, basil, and marigolds (to keep the deer away), too.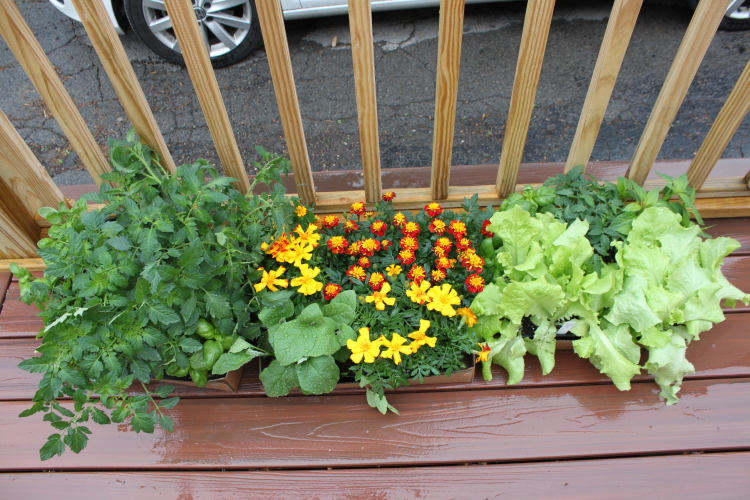 The other good news about the property is we finally found someone to mow all four acres.  Our landscaper actually showed up to mow on Memorial Day and with two really big ride-own mowers and a helper, he did THE ENTIRE PROPERTY IN TWELVE MINUTES.  I felt so bad that Lynn used to spend hours, entire weekends actually, trying to mow the meadow on the Troy-Bilt.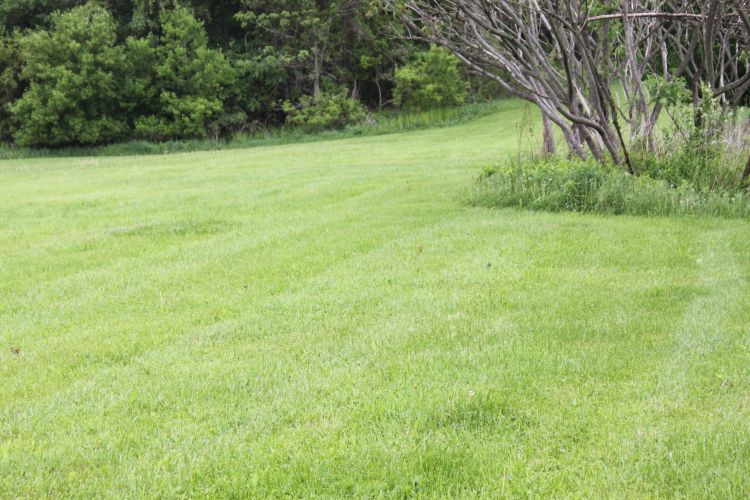 One good thing about a rainy weekend (even a long holiday-one) is that you are forced to tackle projects you've been putting off.  This enabled us to start sheet-rocking one of the upstairs bedrooms.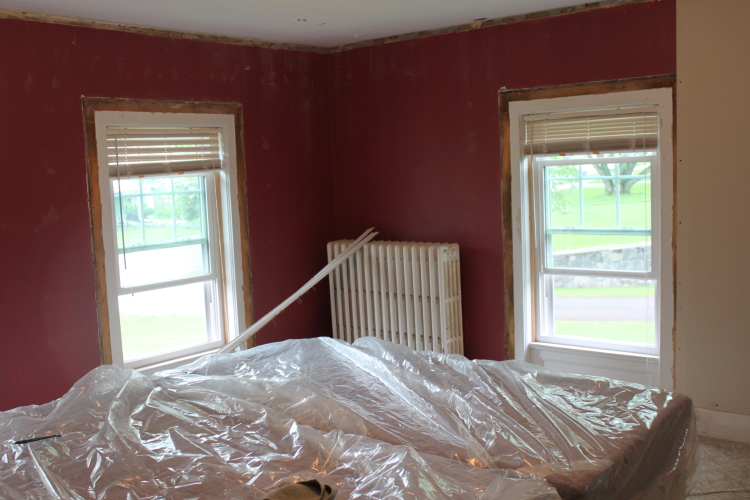 We, however, got off to a bad start.  It seems we had forgotten how difficult it is to rock a ceiling. So even with me standing on a chair and Lynn standing on another chair, holding up a piece of rock by myself with Lynn trying to secure it to the ceiling with a power tool wasn't working. Apparently, I was a lot stronger three years ago than I am now… But then we remembered the last time we rocked the living room ceiling, we had rented one of those sheet-rock "helpers."
It's basically a drywall lift that puts the piece exactly where you need it to be without killing yourself trying to do so. So we bagged the ceiling idea until we could rent one and Lynn focused on doing the walls instead.
Meanwhile the amount of weeds that were growing in the garden and around the house needed to be dealt with.  So despite the pouring rain, I went outside and pulled as many weeds as I could thinking at least once the rain stopped we would be able to till the soil and plant anew.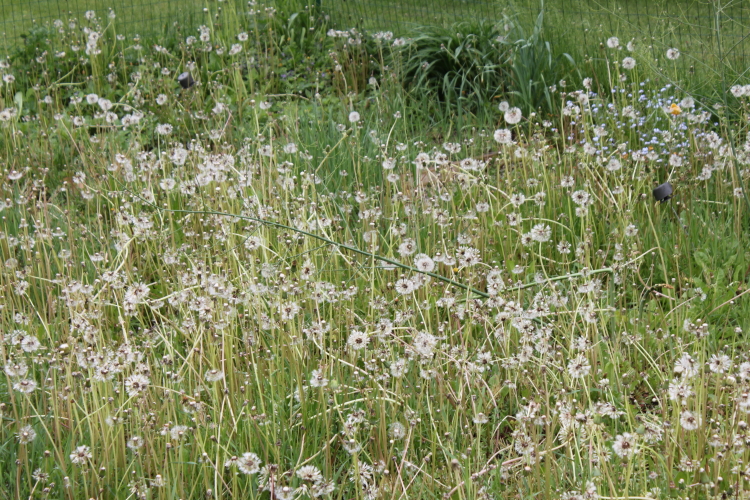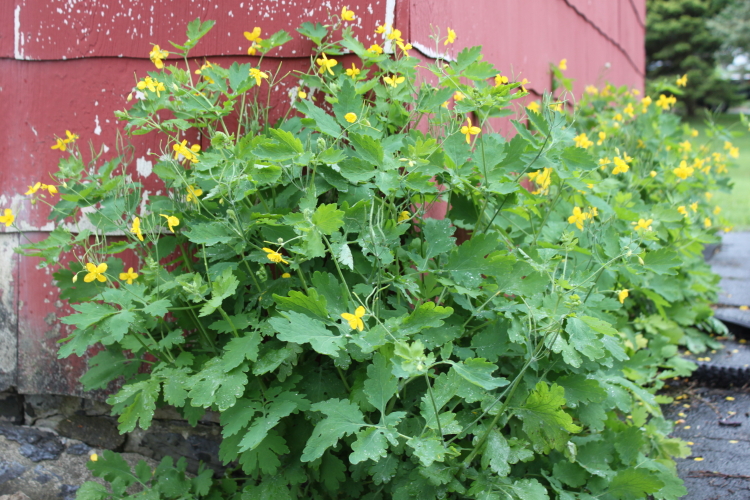 I hadn't forgotten, however, in doing this project that Lynn, always the perfectionist, wanted to do the ENTIRE garden over again.  That meant before I could plant (provided of course, I got all the weeding done and it stopped raining), he wanted to put down new sheets of weed-blocker, plywood dividers, and bags and bags of small marble chips.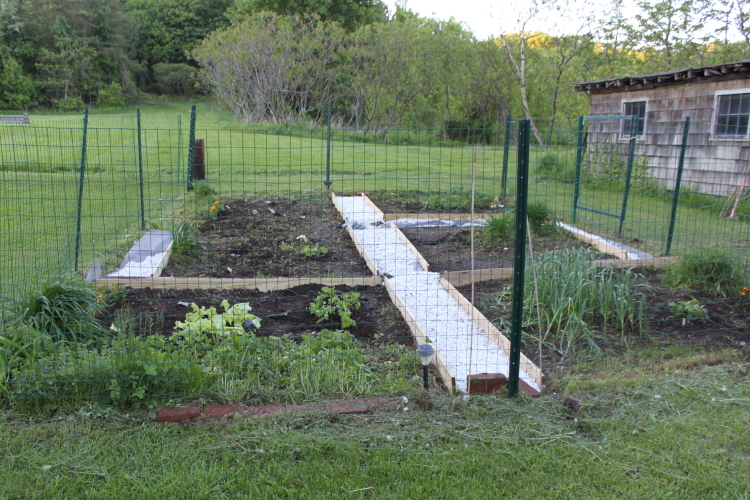 While he was doing this part, I decided I wanted to try and make pulled pork sandwiches that we could eat if we ever got back later that night to Long Island. I found a pork shoulder that was small enough to fit in the toaster oven, cooked it for about 5 hours at 275 degrees, and voila, it did turn out to be quite tasty!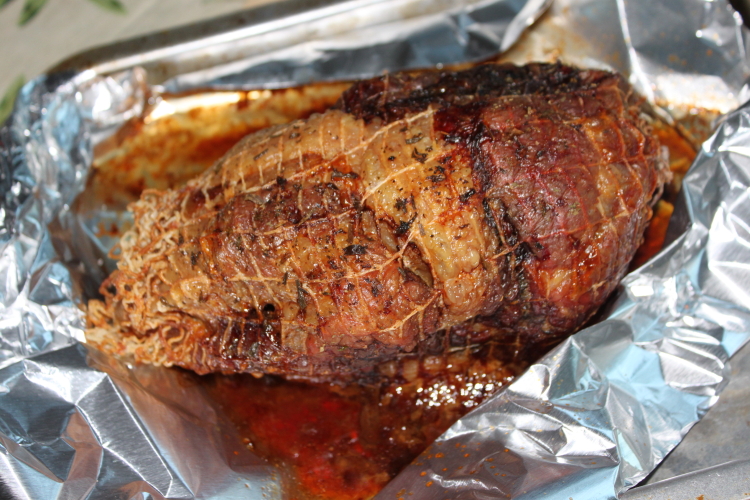 I also picked some more asparagus from the garden that I discovered hiding underneath all the weeds! I can't tell you how tickled I am to snip asparagus from my own garden. Lynn is tickled that they look like the "real" thing; I'm assuming he means the supermarket variety.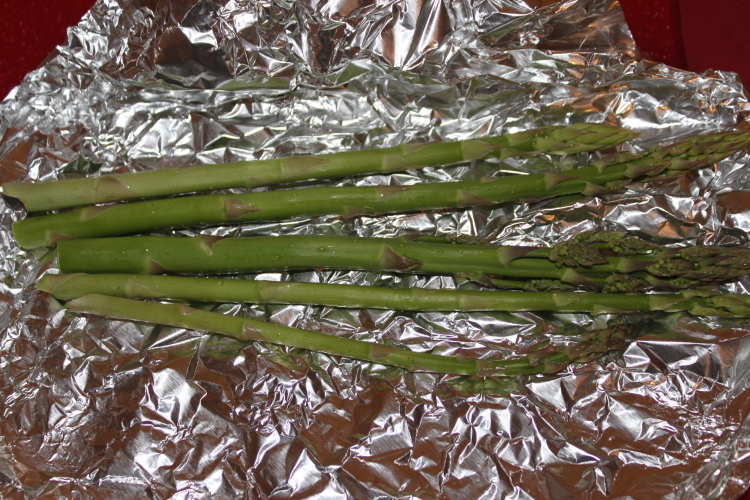 I also decided to take some photographs of the property.  I still love the color and look of the "barn" aka garage door, and hope even if we have to rebuild it someday that we can at least duplicate its rustic look.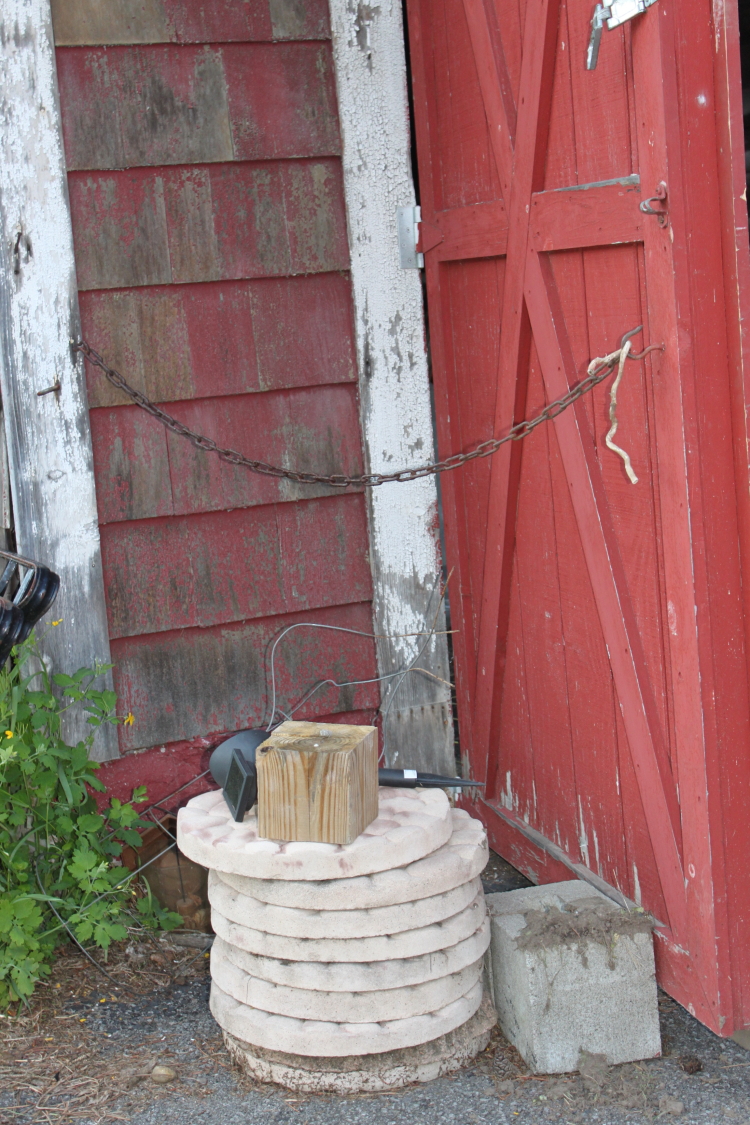 My other culinary find this weekend was to see huge bags of fiddlehead ferns at the local farmer's market.  I have to admit the first time I ate fiddlehead ferns was in Cape May, New Jersey, of all places. Since their season is so short and they have such a unique texture and earthiness, to me they've become that much more exotic (and thus a must for my table!)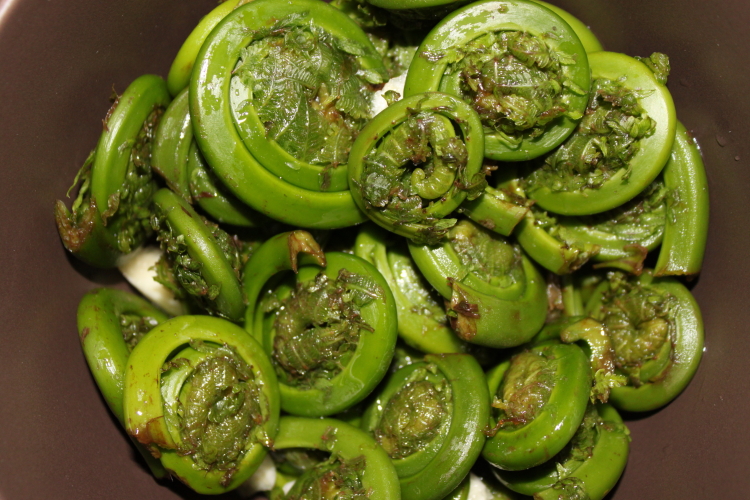 Of course the weather finally cleared up just as we were about to leave the Red House. We had hoped to set up the deck furniture and have a meal or at least a glass of wine outside during our time there but it wasn't to be. I thought about other Memorial days we had spent together, one in particular when we were living in a $375 a month rent-stabilized apartment in Greenpoint, Brooklyn. Since combined we made little more than that each month and thus had no extra cash for anything, we would often find ourselves many hot summer evenings on "tar beach," aka the roof on the top of the apartment building. If we were "tanning," we'd lie on a towel, if we were trying to be civilized, we actually sat on a couple of director chairs that we had bought at Conran's back in the 80's.
Originally the chairs had black canvas seats and backs but somewhere along the line I must have replaced them with what looks to be now like a light blue. There was one chair left and our son Nicholas wanted it for his up-and-coming photography and video studio. I took a picture of it before I sent it off to him. Who knows, maybe one day he'll do a photo shoot at the Red House and bring it back…It's got a lot of history you know.