We didn't have a kitchen for almost 4 years in the Red House. And even just 2 years ago our kitchen consisted solely of a stove, a new dishwasher and an old fridge.
While we are still struggling to put the rest of the house together, here are some pictures to show everyone how far we've come.
Back in April of 2010, this is how the kitchen looked after we ripped out the walls. As you can see, the "sink" was barely standing on what the previous owners thought were perfectly acceptable kitchen cabinets that were held together with duct tape.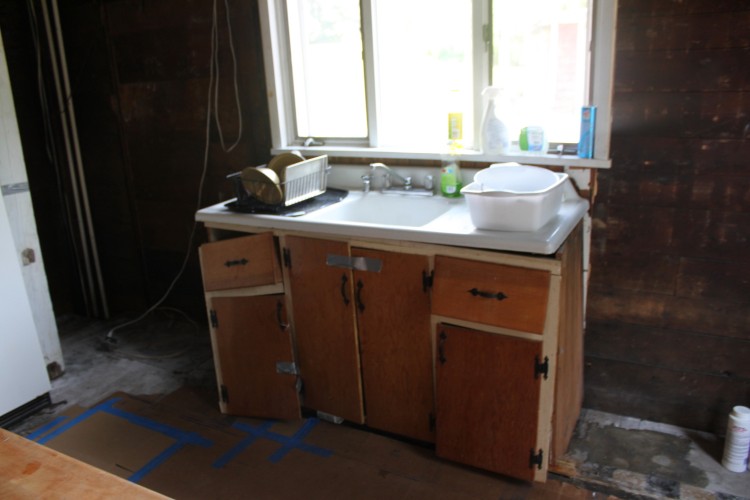 There came a day shortly thereafter in 2010 when the sink, unfortunately, had to go too.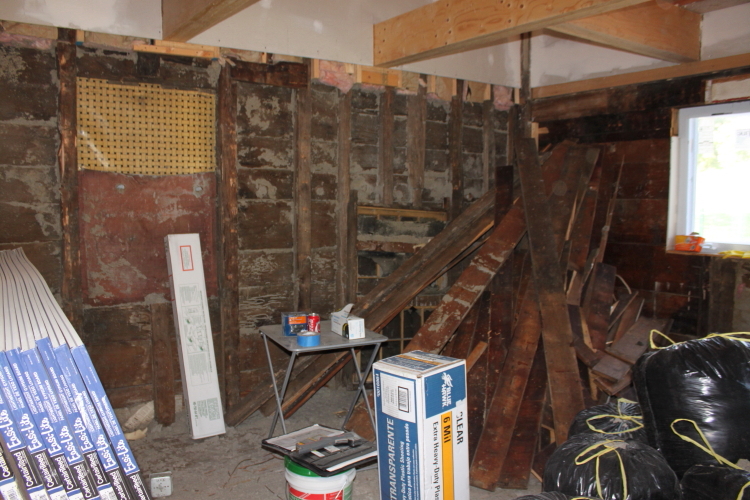 So we ended up with no sink and were forced to carry dishes and pots and pans up to the second floor bathroom to scrub them after cooking. Yes, we occasionally did use paper plates but more often than not we didn't.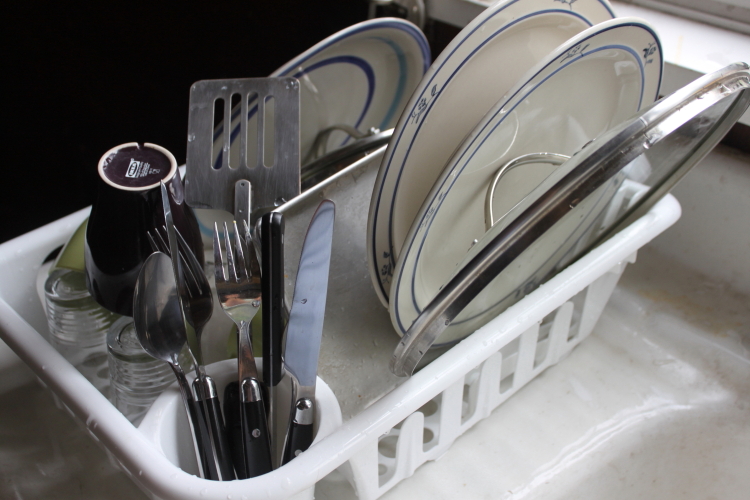 After the drywall was put up, we temporarily used a "scrub" sink which was better than hauling everything up to the second floor. We also had a small table next to the sink to let everything dry after rinsing.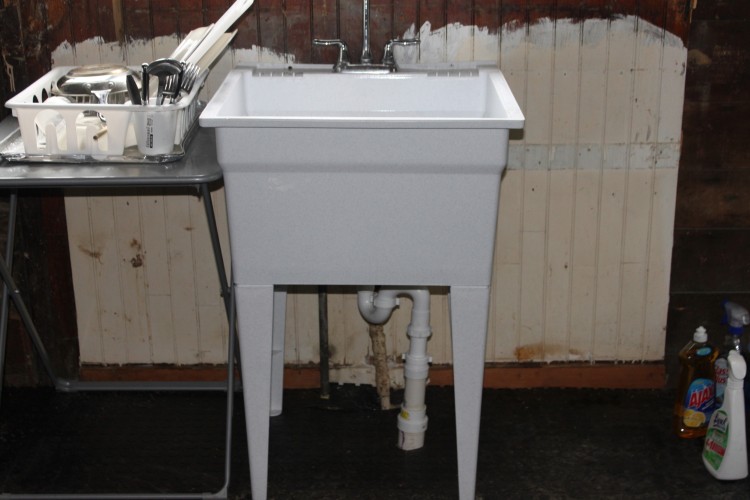 We also ripped out the ceiling in the kitchen (thereby losing a 6th bedroom) and by doing so instantly transformed the kitchen from a dismal dark scary space into a light and airy room.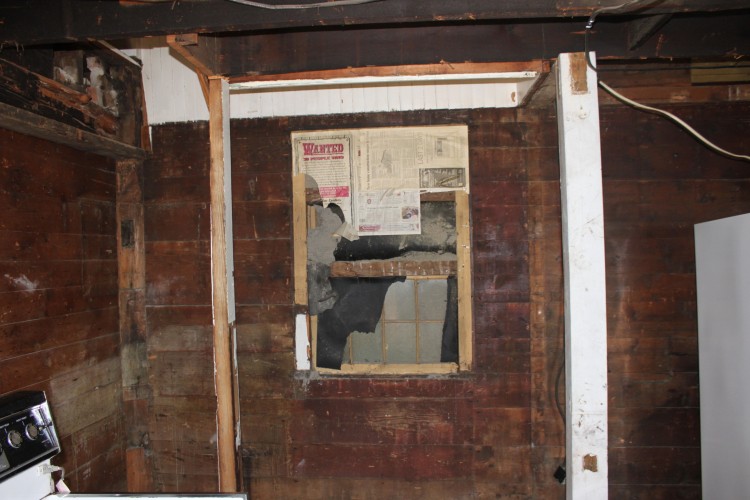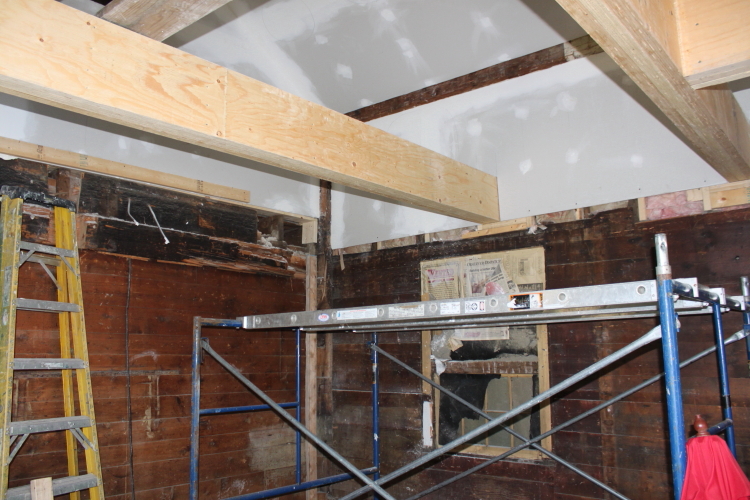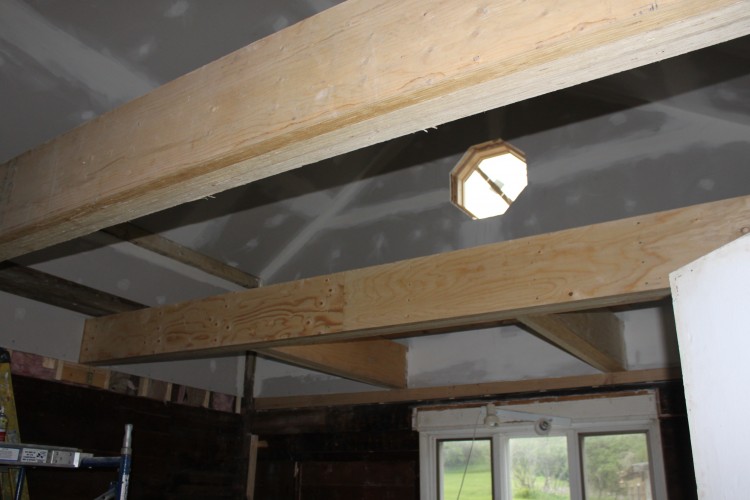 When we started putting in the cabinets, we put in a sink with a make-shift plywood counter that felt like almost a real kitchen was in the works. Ironically, we decided that we needed a dishwasher before we needed a new fridge! (For those who really cook and use lots of knives, bowls, pans, and ultimately platters to create a meal you will understand why this was priority#1 and not #21.).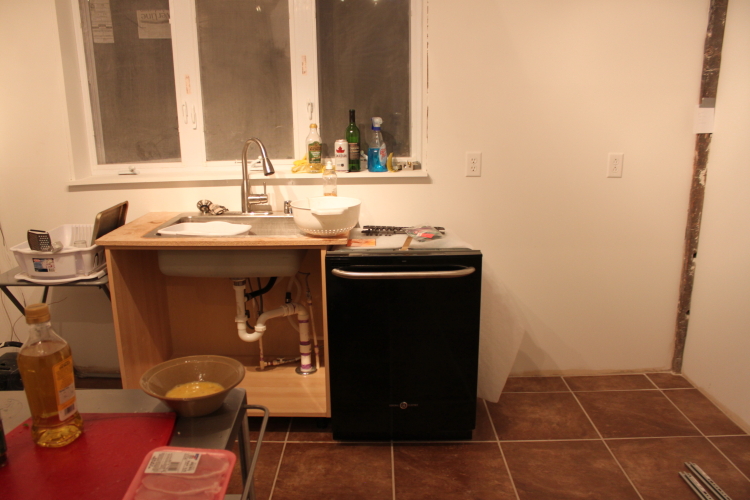 A fun fact that I don't think Red House readers are aware of is that when we bought this house back in April of 2010, it had 2 kitchens! Both in the back of the house but in different wings. Here's what the back kitchen looked like before we had to rip it out.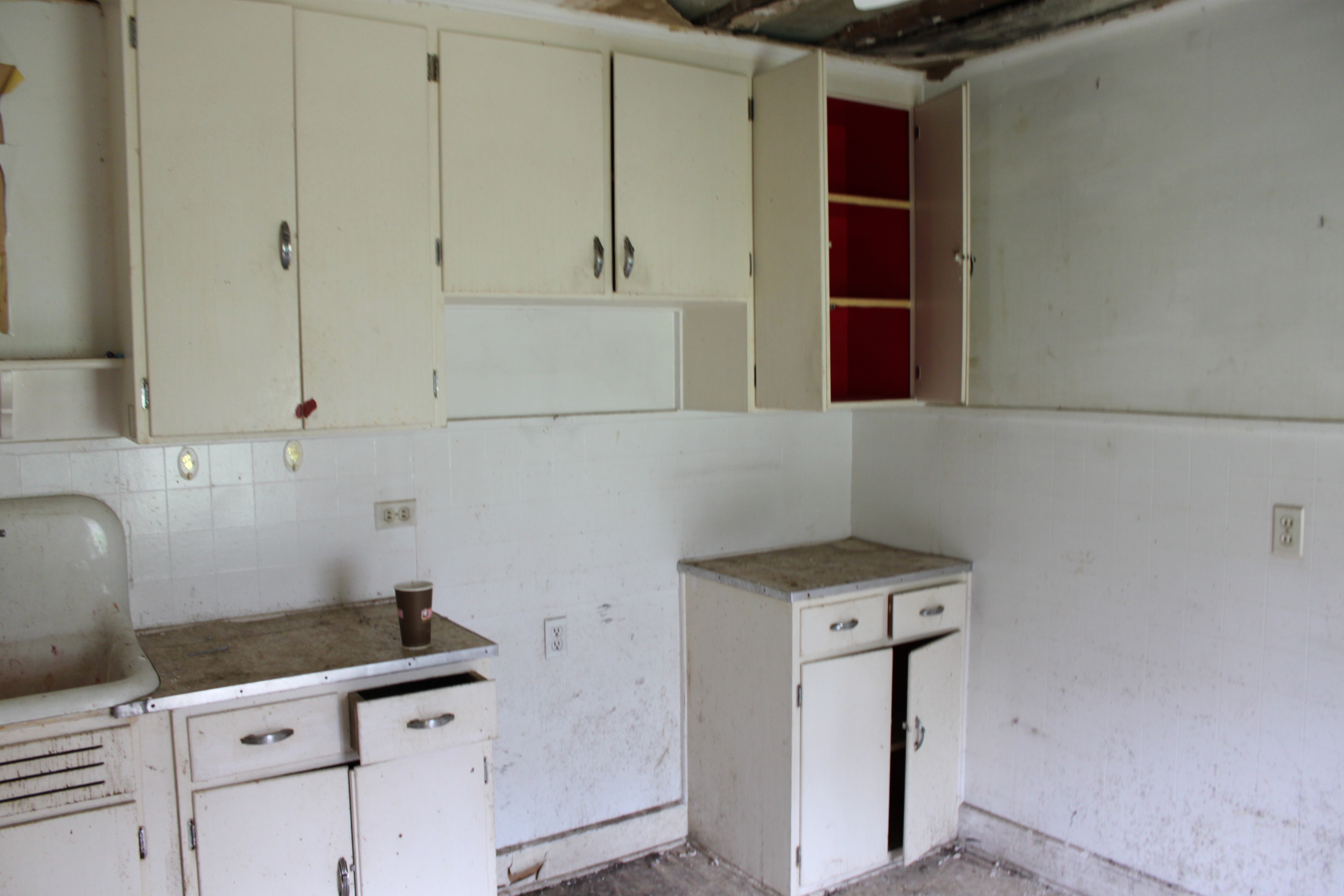 Since the back of the house unfortunately was falling down we not only lost the kitchen but a bathroom, too. Here's what the back of the house (along with a separate entry way) looked like along with the unfinished addition that STILL LOOKS EXACTLY THE SAME SIX YEARS LATER. (Actually the Weatherguard wrap at this point has quite a bit of green moss on it!).
We also, as you can see, got rid of the door and put in a window instead.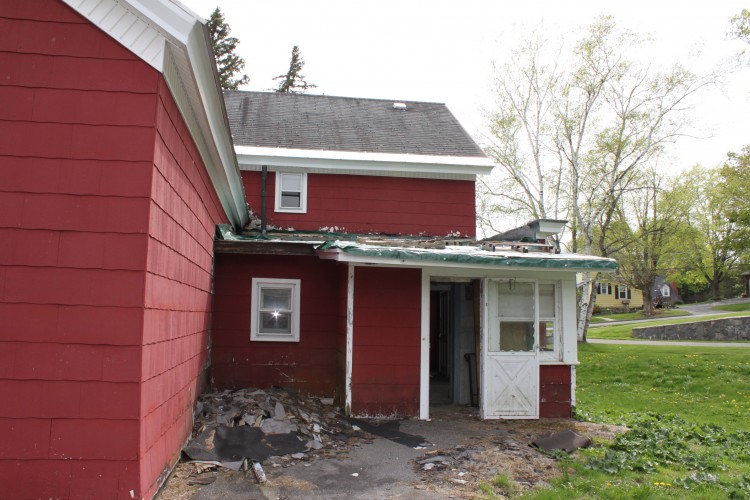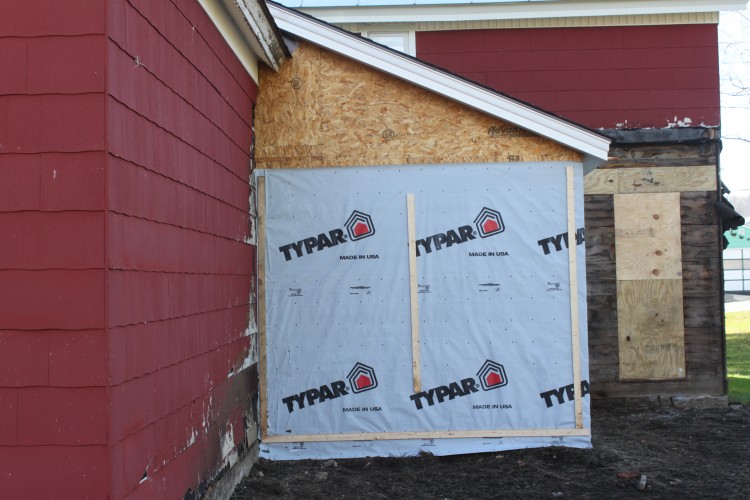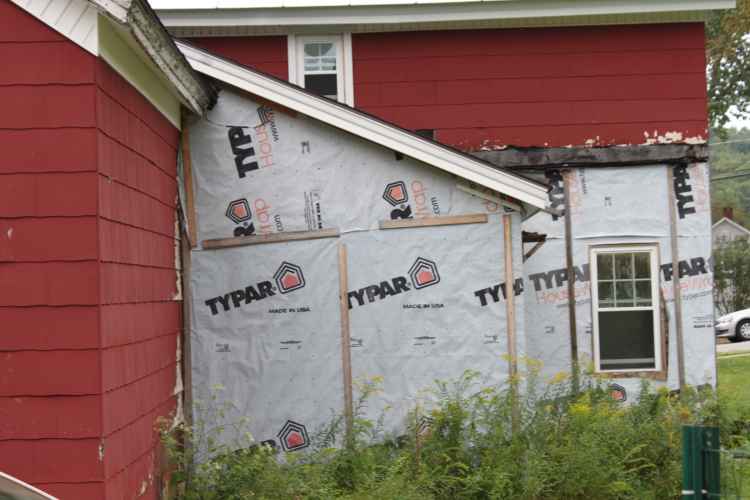 I have written stories about the process of putting the kitchen together and Lynn and I have often struggled with everything that had to be done but most people don't know that we also hauled up all the kitchen cabinets for the Red House. That means that whatever would fit in our VW – box by box by box – would be the project for the weekend. I wish now that I had counted all the boxes we brought up but I didn't.
Meanwhile, we still have a bit more to do. We are in the process of finding someone to finish some of the electrical work including installing a kitchen exhaust hood over the stove.
We have also started to put together a kitchen "island" in the center of the room.  I never thought I would have a kitchen big enough to accommodate an island comfortably but now I do!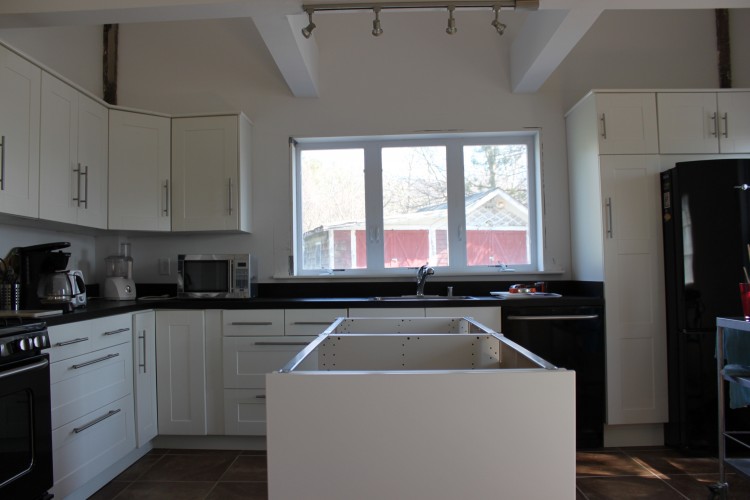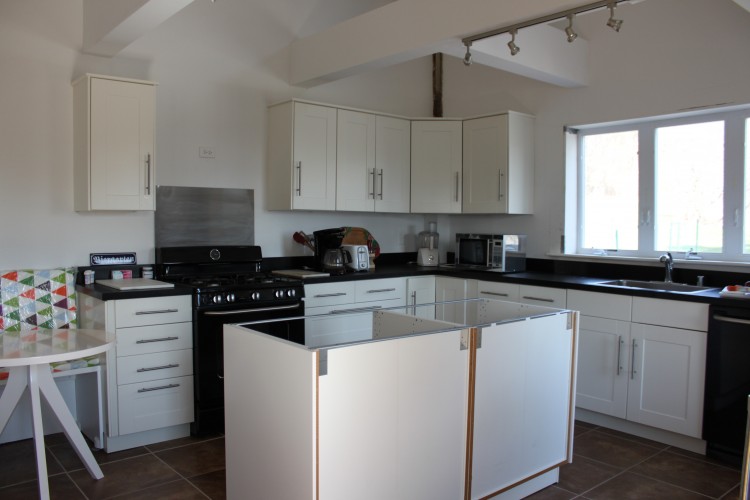 So while we're nearly 90% done with renovating the kitchen, I actually think quite fondly of how far we've come. (Confession: I cleared that percentage with Lynn to make sure he thought we were that far along!)
Cooking back in 2010 revolved around our handy Proctor Silex and usually something simple (and manageable in one pot or pan) like scrambled eggs with fresh chives from the garden or chili.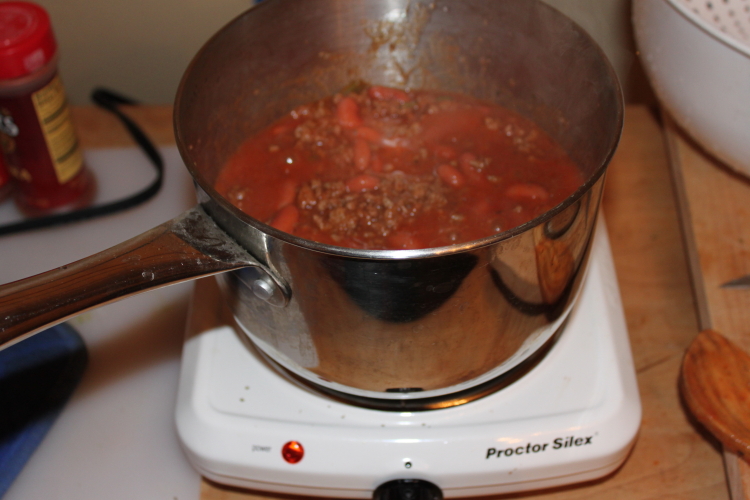 We also ate a lot of fondue and in the summer months grilled everything we could outside.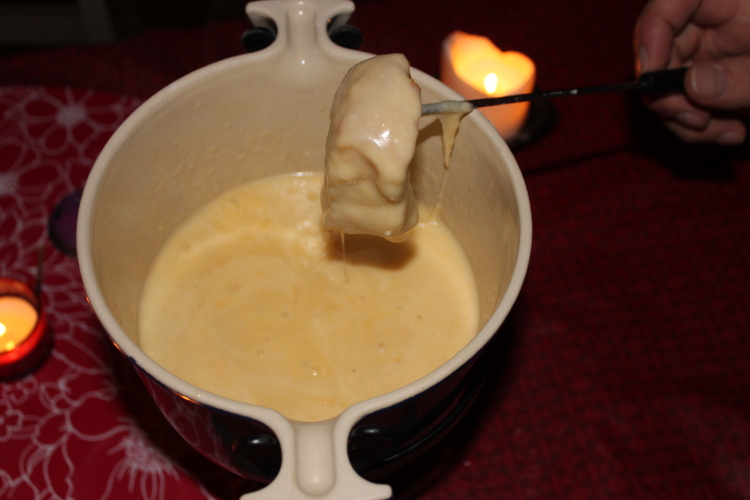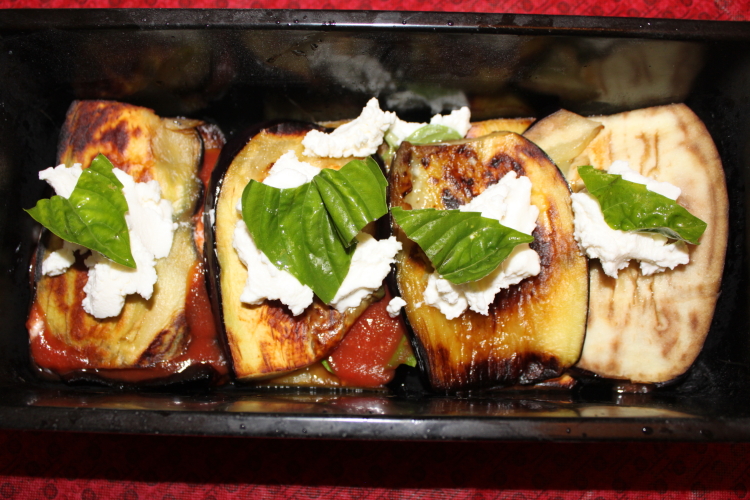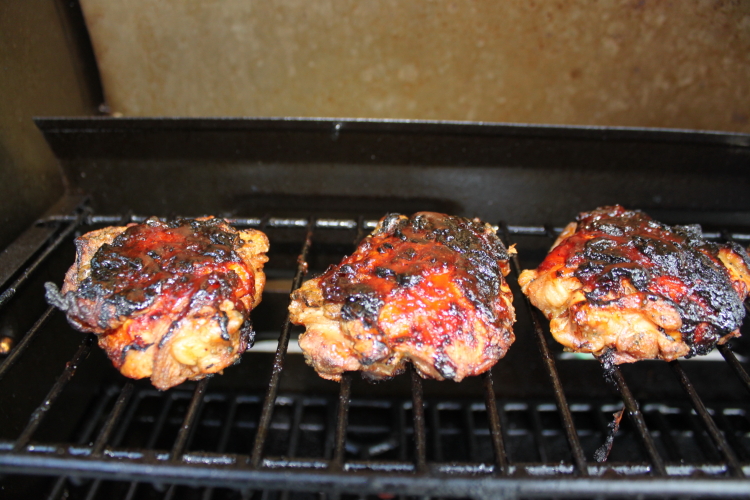 In the summer there was the bounty from our garden and local farmer's markets as well as things we managed to forage on our own (ramps for example up in the woods).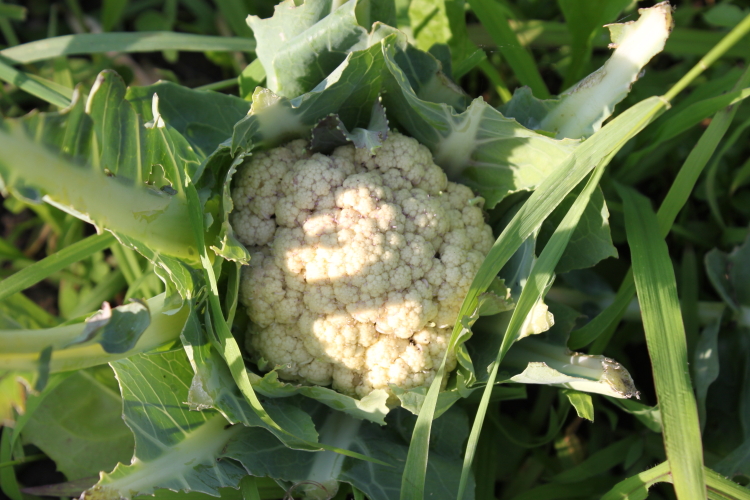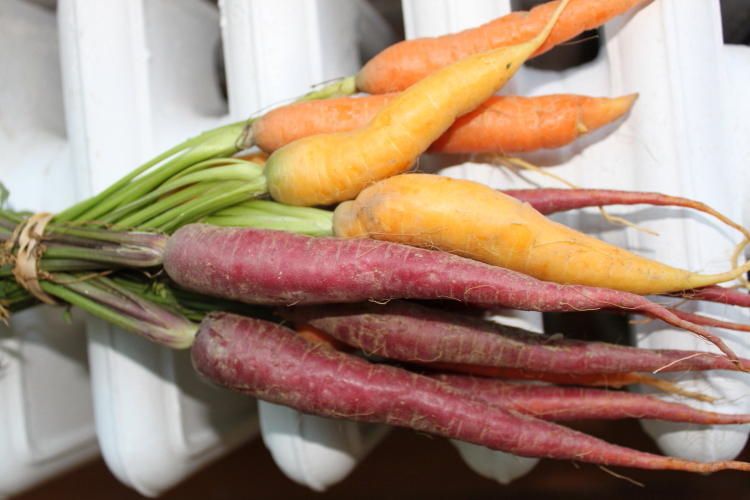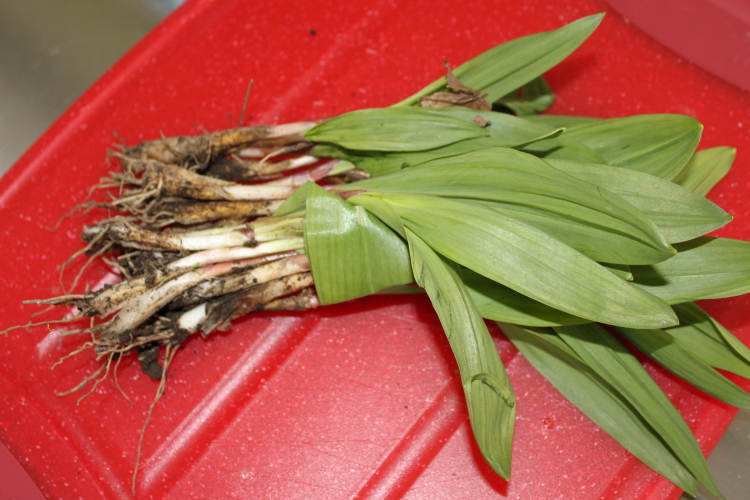 There was also many a roasted supermarket chicken and on occasion expensive stuff (lobster, burrata and smoked salmon) we'd bring up from Long Island.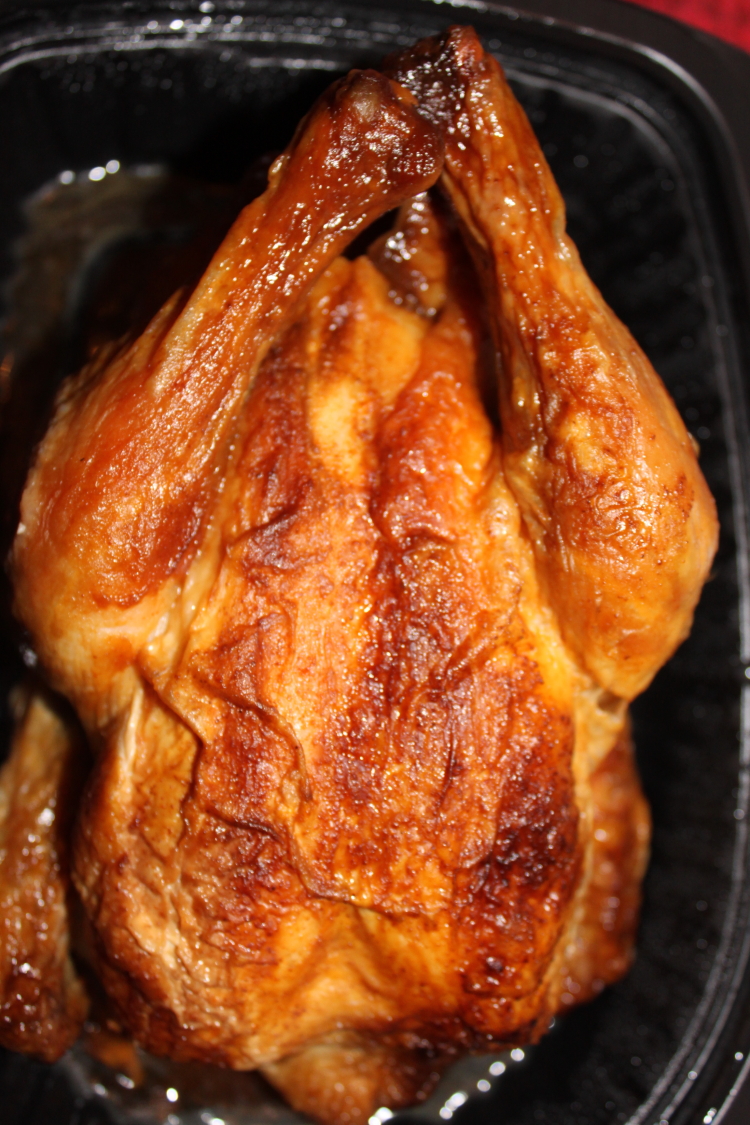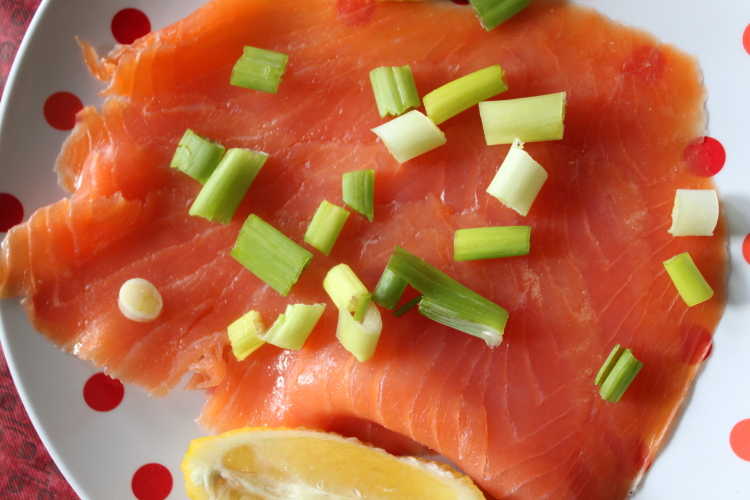 Then there was the baking. When Lynn and I lived in Greenpoint, Brooklyn, we didn't have an oven (see how history does repeat itself?) but somehow I managed to bake everything in a tiny toaster oven including even holiday cookie baking! Who knew that nearly 20 years later toaster oven baking would be replicated up at the Red House too before we got a "real" oven!
Here's a picture from November 2010 of homemade little fruit pies!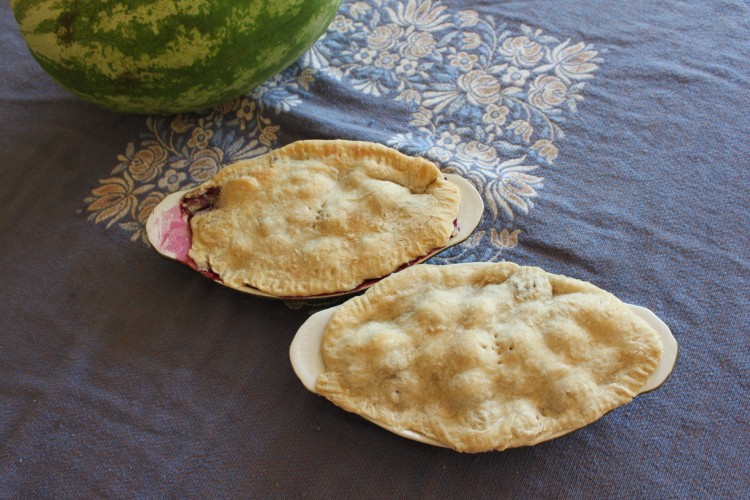 So while our kitchen is nearly complete I will admit there hasn't been as much cooking going on as I'd like. It seems we are forever having to put up drywall or paint or hammer something together.
This month alone we've put up a bookcase, had our tree guy rip out the ugly cement porch in the front of the house and had a chimney cap finally put on our chimney (we had none).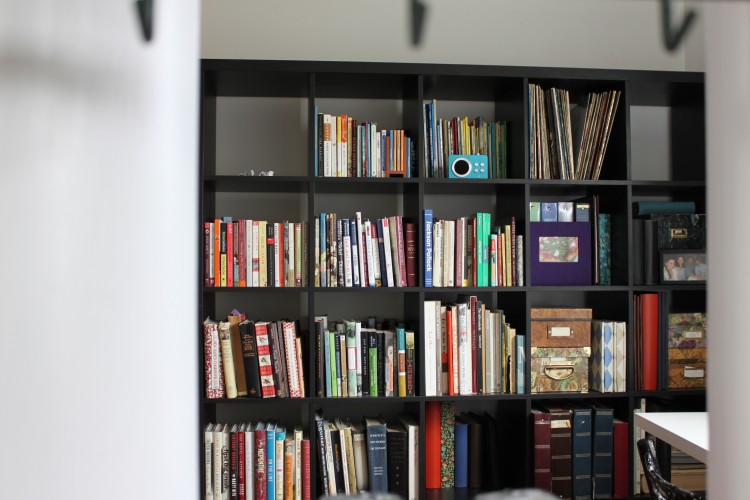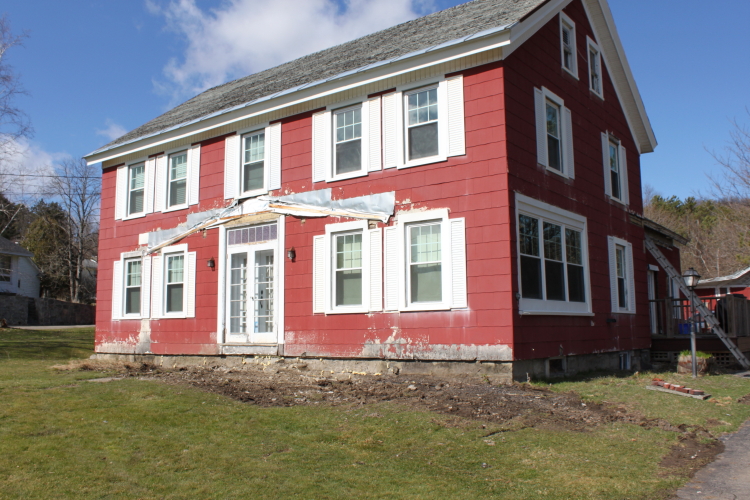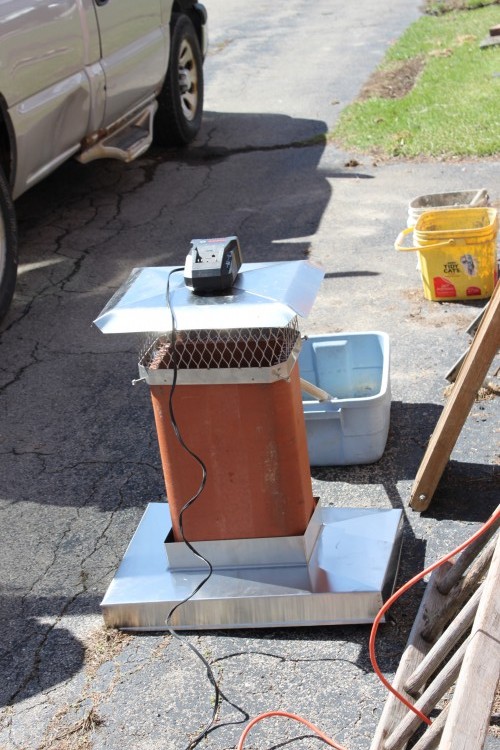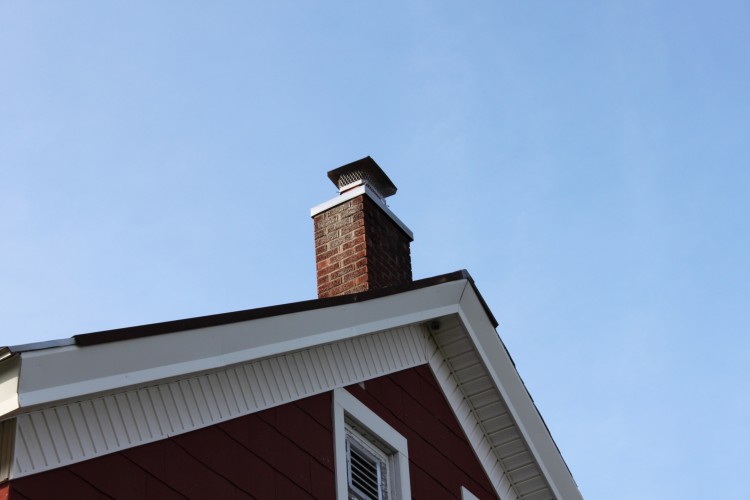 We've also rediscovered my vinyl collection and like to spend evenings listening to music (and dancing) rather than painting!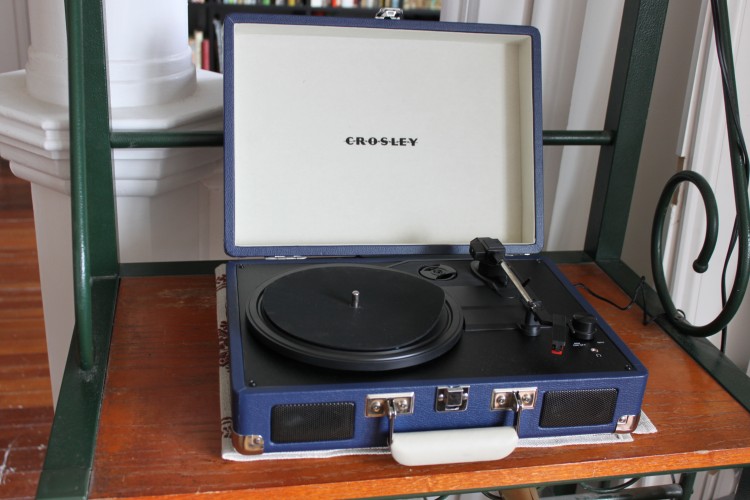 PS I love this new portable turntable we just got although the sound could be louder!
So coming up this spring and into summer we'll be adding a new roof, hopefully finishing a master bathroom and bedroom, building a walk-in closet and above all cooking in our new kitchen!