We had quite a productive summer. First and foremost, our downstairs bathroom/laundry room is nearly 99% done! My contractor was so pleased about this incredible development that he even left me a note!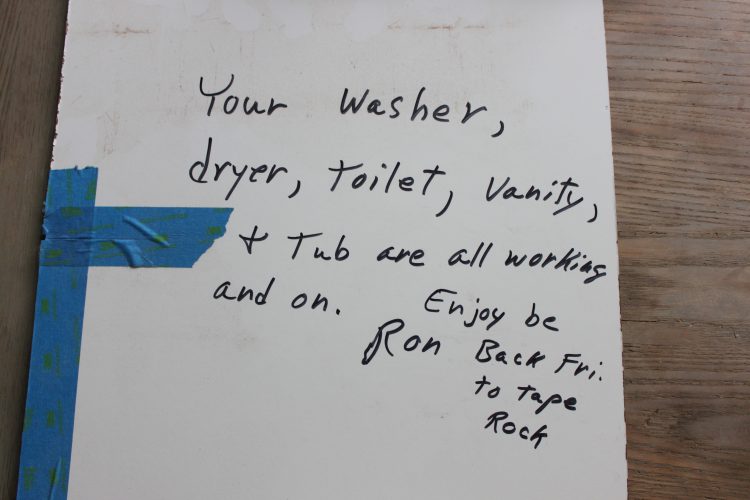 Yes, there is still some painting to be done and insulation needs to be put around the skylight and we need a towel rack or two and a toilet paper roll holder would be awesome but the toilet flushes, the sink works (HOT WATER TOO), and no one drowned in the Jacuzzi.
Considering that we started this project on June 19, 2016 and it's now September, the only thing I can say is that luckily it's not our only bathroom!
Here are a few shots of the transformation.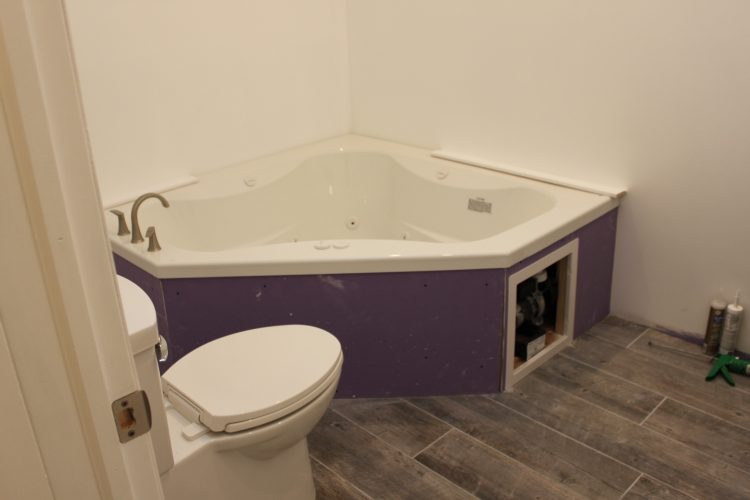 And the finished tub!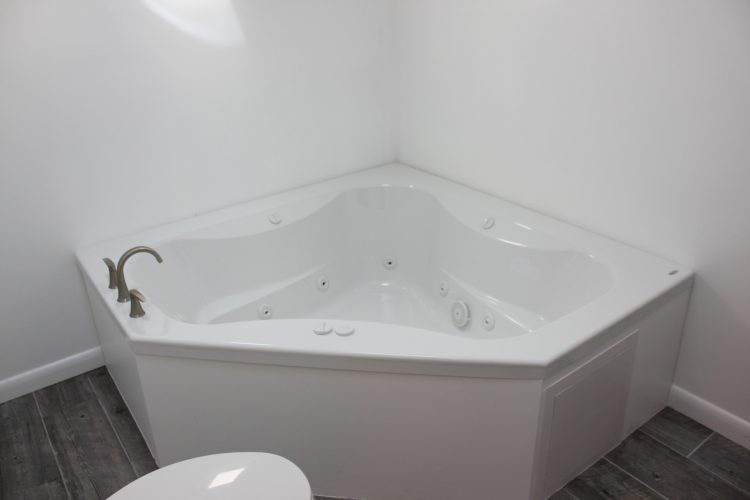 We also did the floor in what looks like "distressed" wood but is in fact simply tile. I didn't think it would look as good as it does so I'm quite pleased with how it turned out.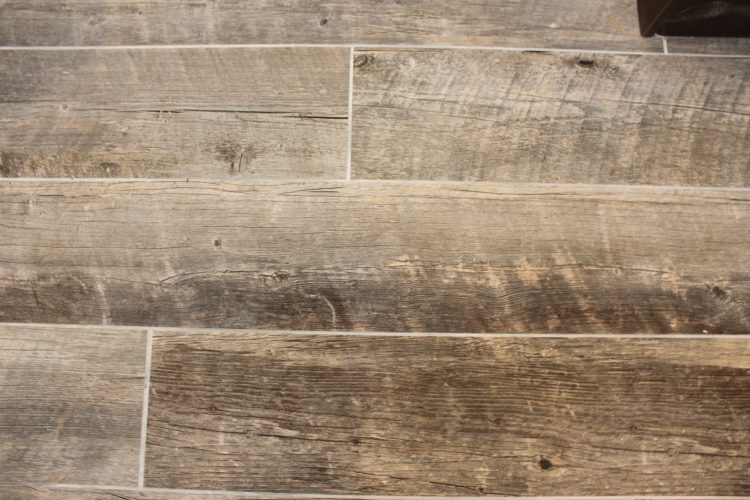 When we sold our Long Island house earlier this year, we also gave up access to a convenient washer/dryer. (Our apartment has neither.) Which means one of us (usually me because I have a shorter commute and thus home earlier) is doing laundry at the laundromat. Not the worse case scenario actually. What I didn't realize with these new machines (ours in our previous house were really old) is that 1) they do laundry in half the time and 2) they do laundry in half the time!
So to take you back, this is what the "laundry room" looked like.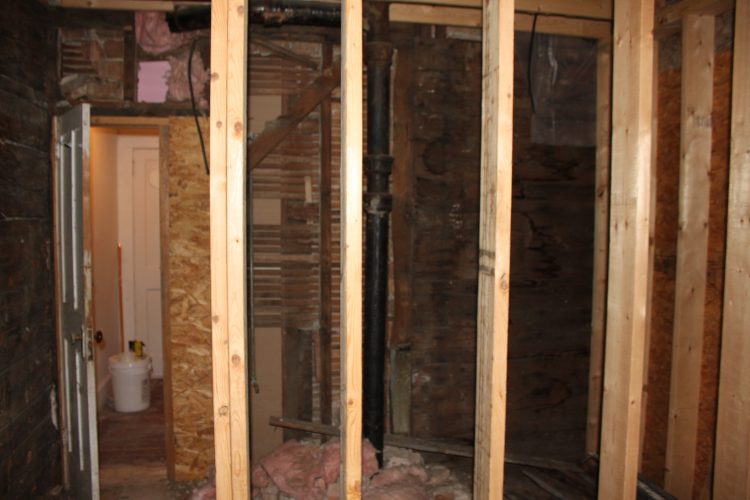 And this is what we have now! (I know it IS very exciting!)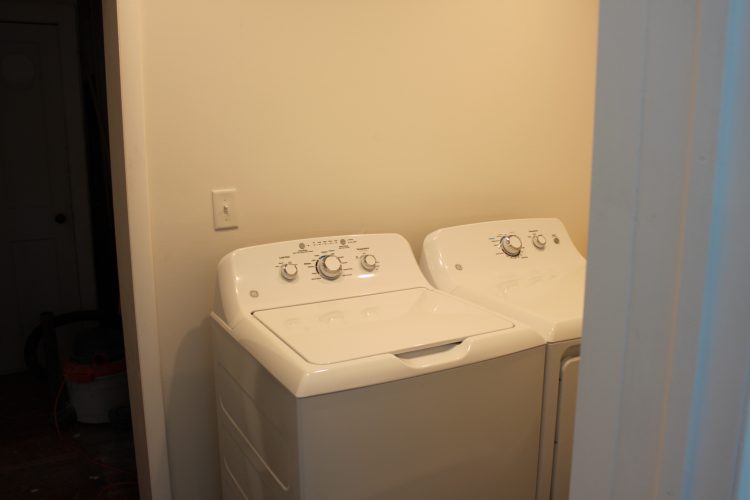 Yeah, they're not fancy front-loaders in designer colors. They are simple white. They were mid-range in price and they will probably last forever.
Since we have TWO other bathrooms to renovate going forward (the one that I dare not mention again until somehow magically it's done), and the icky white bathroom we are using now, I can say I'm feeling most optimistic since this one turned out so well.
Bathroom done we are moving into the fall season with a huge list of projects.
We still have NO dining room. Exhibit 1A.2. We still have NO bedroom. Exhibit 2A.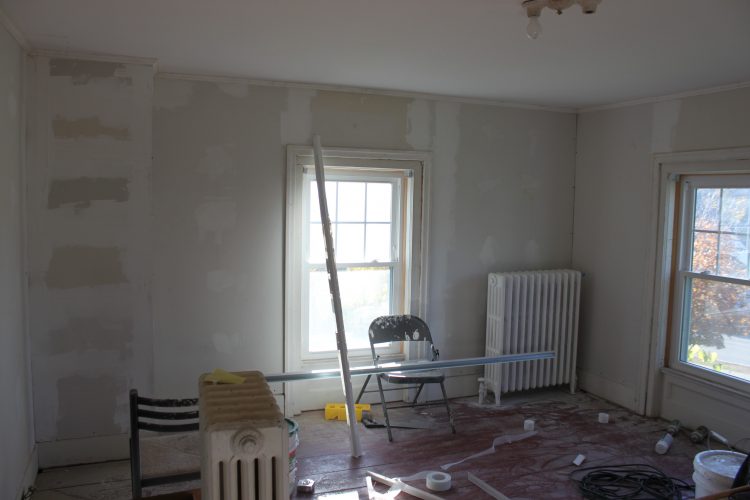 3.  One of our staircases is still HALF PINK/HALF WHITE! Exhibit 3A.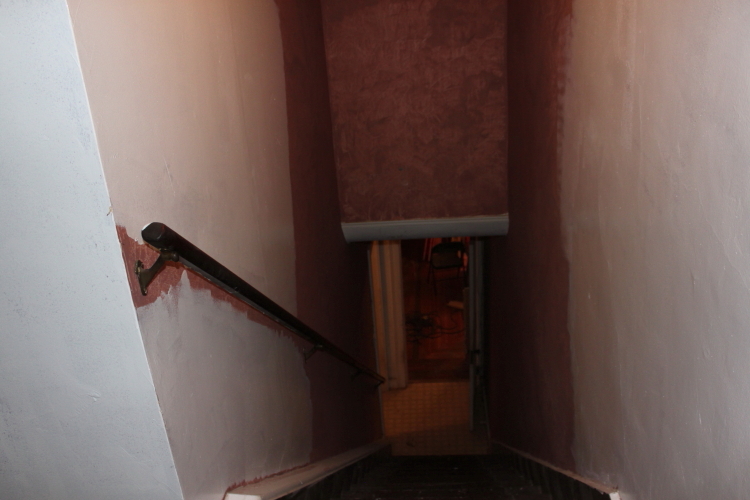 4. What should be the "living" room is filled with "boy toys" to help do all the renovations! Exhibit 4A.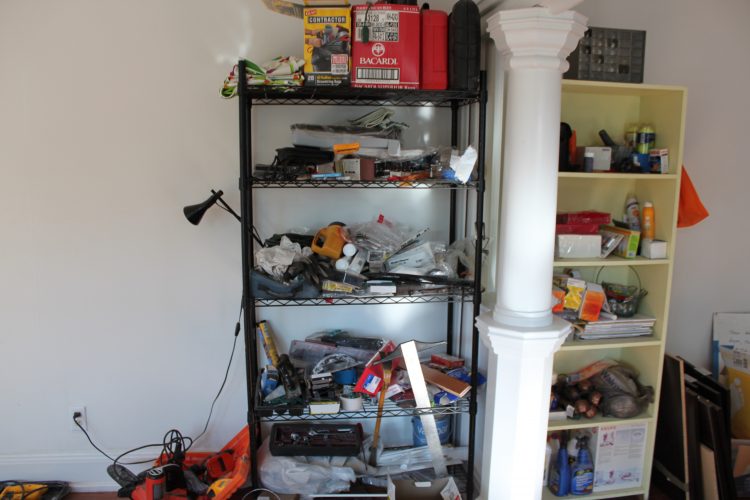 5. What should be the "family" aka TV room is filled with boxes from our old house. We can't store anything in our basement since it has a tendency to flood (!) which leaves us with the attic. Unfortunately, we have some stairs missing so can't physically get up to the attic until the stairs are put back. Until that happens, all the stuff that's here will unfortunately have to stay here. Exhibit 5A.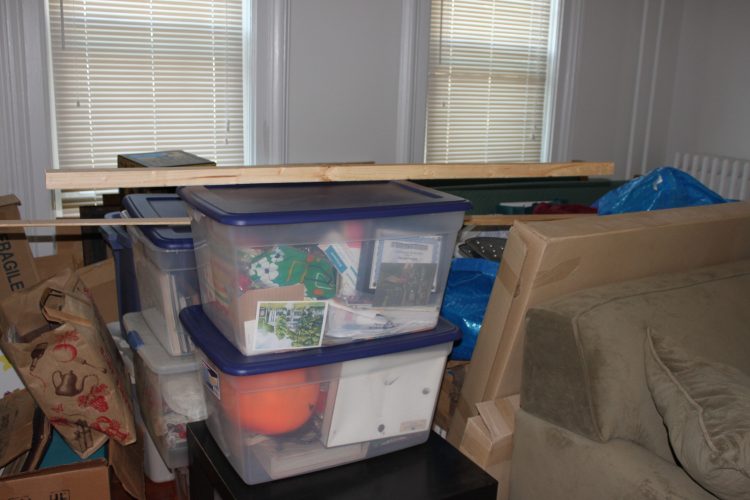 6. We are most definitely not hoarders but even the staircase landing is filled with stuff! Exhibit 6A.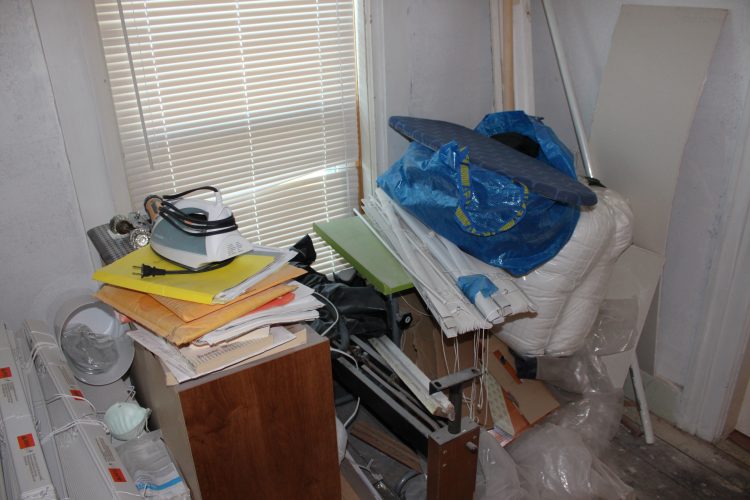 7. Did I mention the driveway is totally ripped up and an eyesore, too? Exhibit 7A.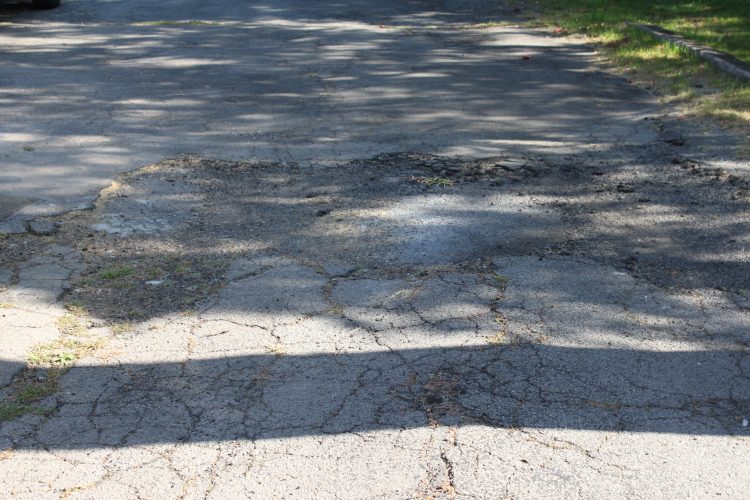 8. We still have NO siding. Exhibit 8A!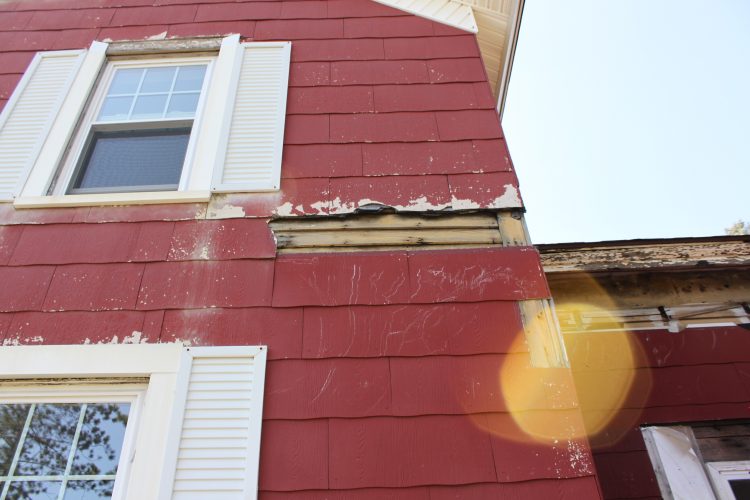 9. Not to mention we need a new garage! Exhibit 9A.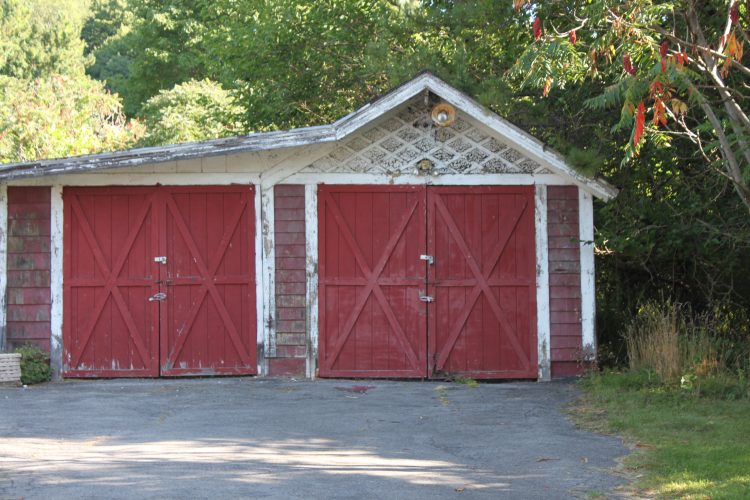 I know at this point everyone is thinking  – WHAT THE HELL HAVE YOU GUYS BEEN DOING THE LAST 6 YEARS!!! The answer is fixing everything else!
But let me continue.
10. We also don't have any stairs to get into the front of the house. Yep, we need some landscaping, too! Exhibit 10A.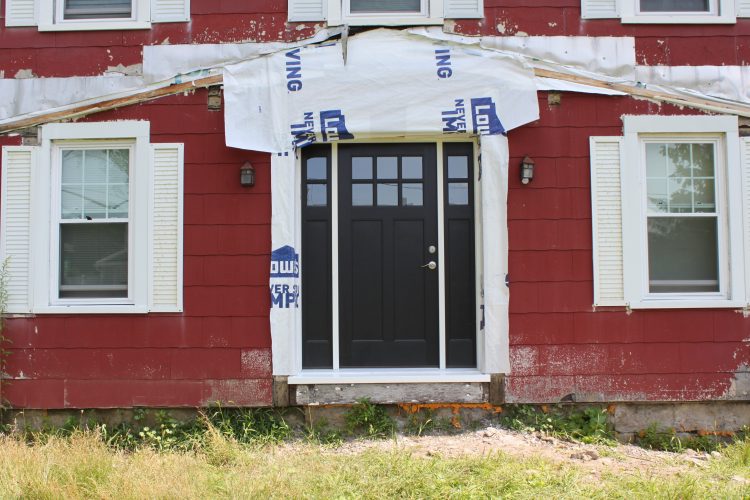 Compounding the lack of stairs and siding is the problem we face every winter in that the rain simply pours off the roof when we are going through the side entryway. (Shower anyone?) Also when it gets really cold we have very large icicles that form and drip off the roof onto the deck making an entrance into the house somewhat perilous.
To end this story on a happy gardening note, (yes, the thought of the cold and pictures of the icicles did frighten me), we did manage to harvest most of the garlic (we think) that was growing. The cloves were especially large this year and most likely the German Red variety. (Truthfully can't really remember what we planted!)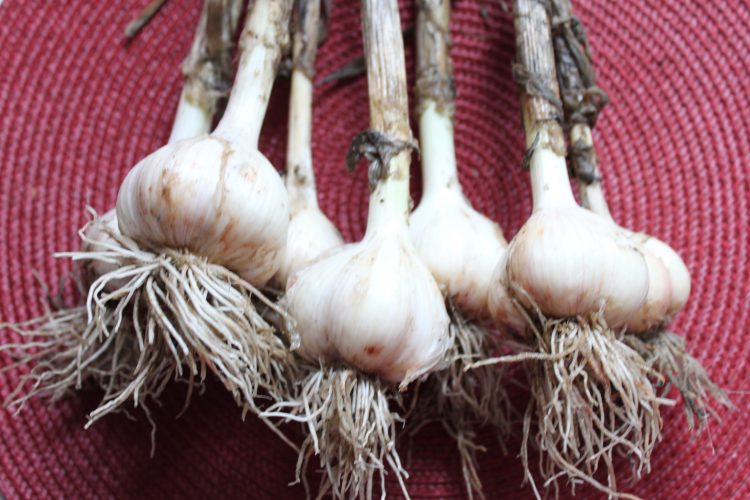 Our bamboo is flowering and growing so well it has managed to create a "privacy" fence for a good portion of the property.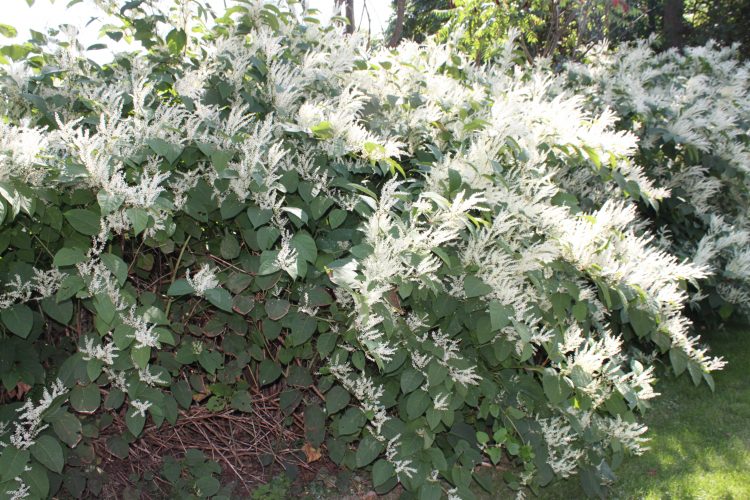 Our marigolds also did much better than any veggies I planted (except for the aforementioned garlic). Ditto for the geraniums.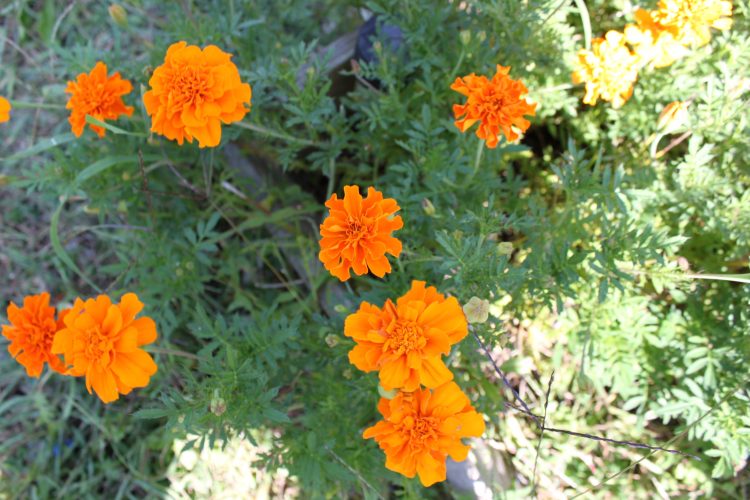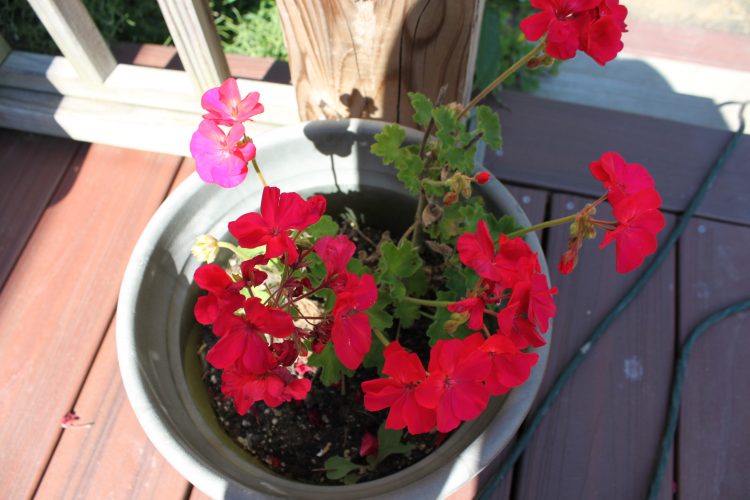 So for now, summer may nearly be over but somehow when I look at our garden gnome I don't see a smirk on his cute little face but rather a really really happy smile! Perhaps he knows there might be a cold spell but then an Indian summer that will grace our garden or better yet, at least maybe one of the ten projects we want accomplished will happen BEFORE next summer.