The great thing about being in upstate New York is that the weather is so unpredictable. (I love change and I love surprises even weather-related ones.)  About a month ago we woke to a few last colorful leaves on the trees, some hardy flowers still blooming, and a sky that was sunny and blue.
But two hours later when we decided to do a bit of a road trip up to the mountains, this is what we greeted us.
I thought it was gorgeous actually and it made me crave heart-warming things to eat.  Since we had recently watched the French film The Secret of the Grain, I started to think of a couscous I could make that would be perfect to whip up in the wok (aka the only pan that works really well on the ONE burner).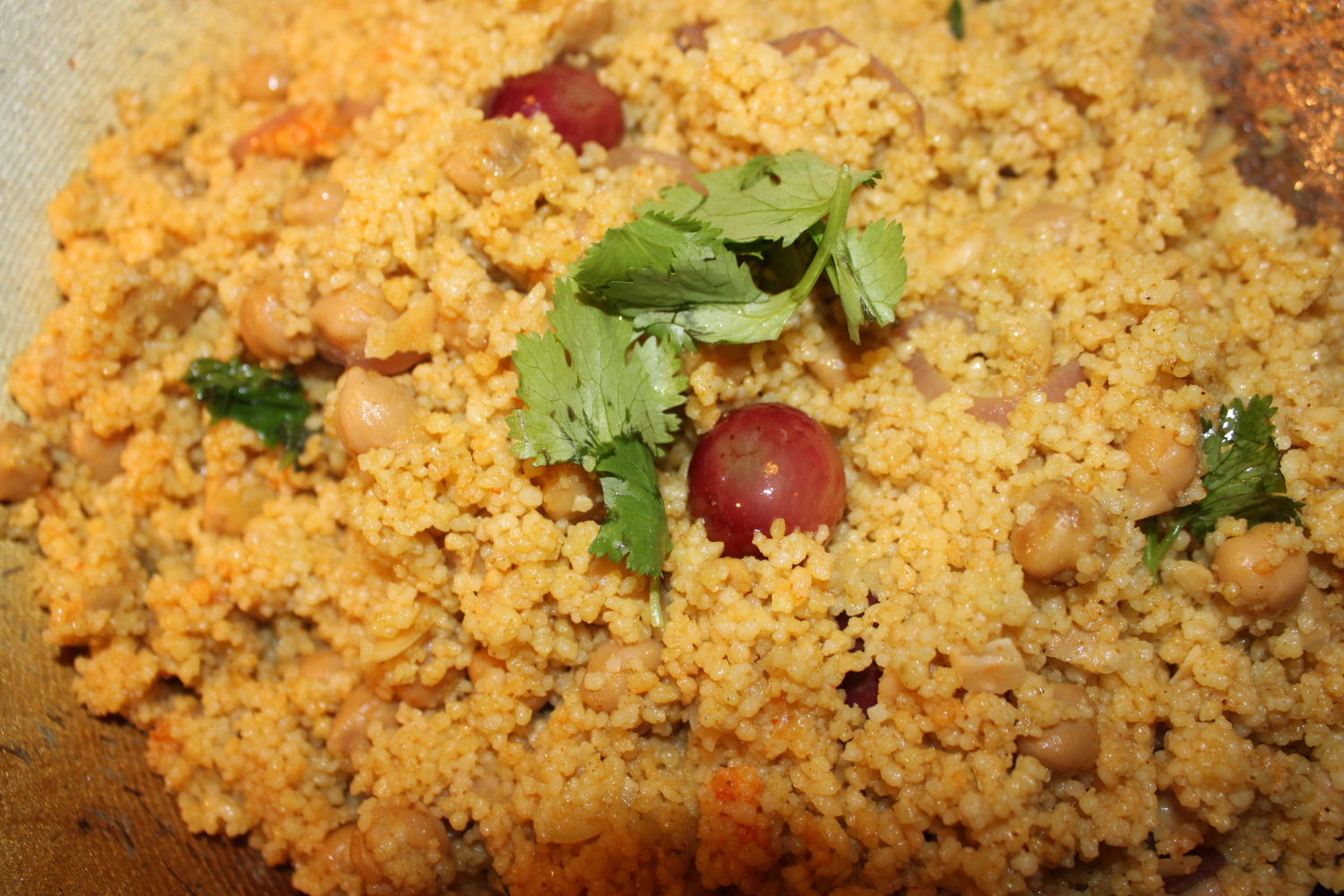 Filled with shrimp, chick peas, fresh cilantro and grapes (because I had some leftover), it made a simple but lovely dinner.  But before we could eat it, we needed to work on one of the projects that was our raison d'etre for being at the Red House that weekend — namely putting in some insulation in the dining room.
Funny thing, the room we spend most of our time in (and cook in, too) is also the coldest room in the house!  That's because there's absolutely no insulation between the dining room and the bathroom/laundry room addition which in its current state is simply a shell. We went out and bought some of that pink foam board and with the help of some furring strips, managed to hang some of the foam board and a few pieces of sheetrock.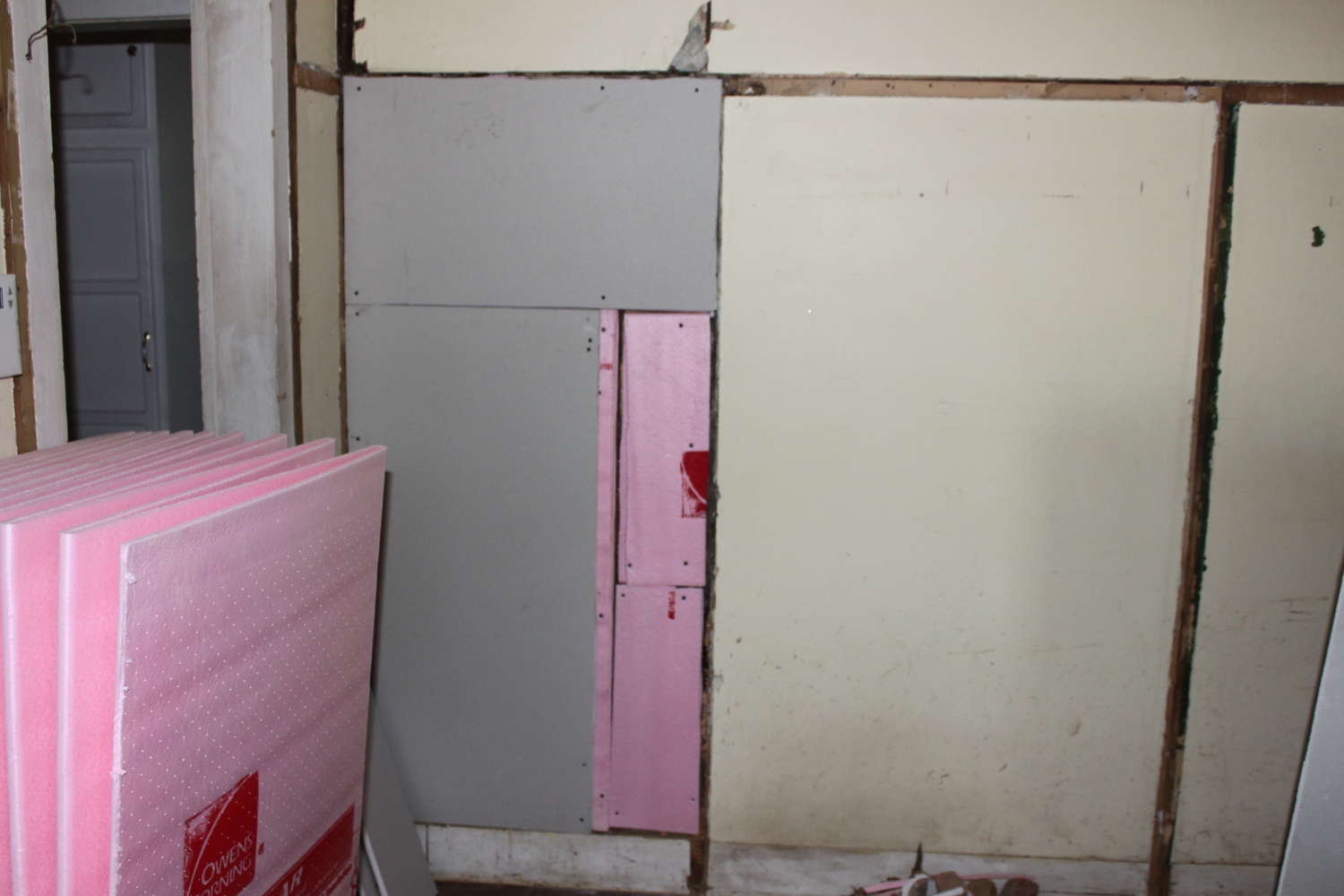 Putting In Some Insulation
What I didn't count on was the fact that this part of the house was falling apart so even attempting to screw in the furring strips caused a few old beams and bricks to give way.
Lynn labored at doing this but as usual we ran out of time and finished less than half a wall.  Leaving the Red House that afternoon, I looked at the bamboo that dies each year but somehow manages to come back stronger and lusher than before.
For some reason, along the way home, I started to think about making a chicken pot pie.  Why I was craving chicken pot pie I don't know other than it was cold outside and the combination of pie crust, potatoes, chicken, peas and carrots all cooked in a lovely cream sauce just sounded really good.
A few days later, I was able to pull the dish together albeit not at the Red House. I cheated a bit and made the pie crust (flour, ice water, butter) in the food processor, then rolled it out on my slab of marble.
Prior to that I had cooked the potatoes, peas and carrots and tossed them with some chicken I had boiled earlier in the day.  Mixed together with some heavy cream and some dried tarragon, this was my filling.
I baked the whole thing in the oven at 375 degrees for about 40 minutes and yes, it was pretty yummy!
And as we were eating it, I was still thinking of the snow we saw that day and knowing there is much more to come.